"Deadpool Has Saved the Day…" – Good Samaritan Ryan Reynolds Turns Into a "Real Life Superhero" As He Makes a Surprising Donation for a U12 Soccer Team, Fans React
Published 01/22/2023, 6:00 AM EST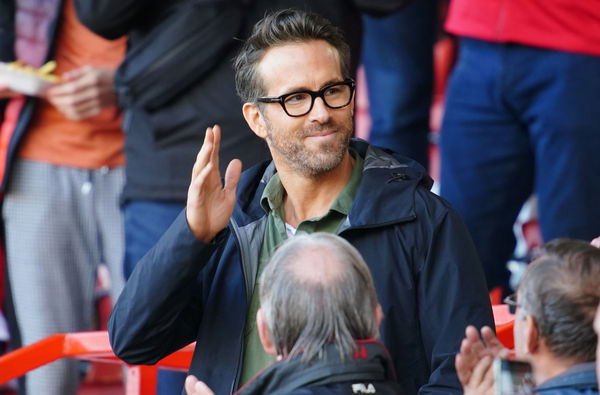 It has been quite a journey for Hollywood star Ryan Reynolds since his stunning takeover of the Welsh club Wrexham FC. The star, along with Rob McElhenney, has done wonders for the struggling fifth-division side.
ADVERTISEMENT
Article continues below this ad
Since then, the club has endured a decent run so far and is currently sitting in second place in the fifth division of the National League. Moreover, Ryan has brought the club back to its feet and it can see its glory days.
ADVERTISEMENT
Article continues below this ad
The Deadpool star is daily making his name on the front page with yet another act of kindness for the Wrexham community.
Ryan Reynolds saves the day
Just a few days ago, a local Wrexham resident, who is also the single mother of her ten-year-old child, was surprised by Ryan's act of kindness. Kayleigh Barton and his son had undergone a challenging year after the sudden death of her ex-partner and Keegan's father, Adam Bradshaw.
Bradshaw was a native legend and a footballer for FC Queen Park, who died in September. His son Keegan is keeping his father's soccer legacy alive among amateur clubs and has been a part of FC United of Wrexham since its formation in 2020.
Kayleigh created a GoFundMe page to raise funds for the futsal team of her son, FC United of Wrexham U12s. Hence, with the ongoing fundraiser, she was shocked to see that the Hollywood superstar had donated £1,600 to the cause.
"I'm lost for words, and over the moon. Thank you, Ryan, for putting a smile on the team's face, if thank you is even enough. After I told Keegen, he screamed and went wild – saying 'oh my gosh, has he really?" said Kayleigh.
It also shocked her son to see such a donation from the new owner. "Keegen is Wrexham's number one fan. His Dad would be made up for him and bursting with pride," she added.
Andrew Ruscoe, FC United of Wrexham's founder and chairman, was also astounded when he learned about the news, "I never expected him to donate to it. Kayleigh said she'd start a GoFundMe page to raise the funds we needed to buy it. After a few hours of it being live, she rang me frantically saying Ryan Reynolds had donated £1,600."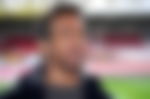 Soccer fans hail Deadpool star
The club and the local Wrexham community were thankful for Ryan's donations. Hence, with his kind act of giving, netizens are also taking a moment to appreciate such a heartwarming gesture.
This is really great 👍

— President Eniola Daniel (@UnlimitedEniola) January 20, 2023
That's just nuts, props to Ryan for this 🧡🖤

— Squire95 🏴󠁧󠁢󠁷󠁬󠁳󠁿 | Content Creator  (@Squire95) January 20, 2023
Furthermore, fans love how Ryan is helping to strengthen the Wrexham community.
Can't help but like the fella, amazing what he's done to the club and with things like this the wider community

— warriorofradness33 (@warriorofrad) January 20, 2023
ADVERTISEMENT
Article continues below this ad
What a fantastic, selfless gesture and no wonder the Wrexham fans have embraced the new owners.

— Stewart Bloor (@TheAnglingRev) January 20, 2023
ADVERTISEMENT
Article continues below this ad
Wrexham fans are in awe of their new owners and the whole soccer community appreciates his touching gesture for his new club. Moreover, he is truly a legend for the Welsh club and will be looking to help his side reach a new level of heights.
WATCH THIS STORY: Serena Williams' and Natalie Portman's Success With ACFC Inspires Another Female-Led Group to Invest in Women's Soccer