Lionel Messi's Argentina Won $81 Million of Beer During FIFA Qatar World Cup Despite Alcohol Being Banned – Here's How
Published 01/17/2023, 9:22 AM EST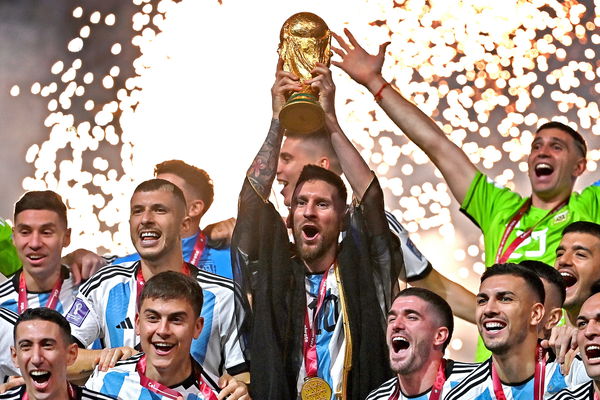 It has been one of the best seasons for Lionel Messi. The Argentine finally conquered his childhood dream of lifting the World Cup with his beloved nation.
ADVERTISEMENT
Article continues below this ad
The 35-year-old carried his side to another final, this time finally ending his World Cup curse. The Scaloni side was brilliant the whole tournament and was able to clinch the trophy at the hands of France.
ADVERTISEMENT
Article continues below this ad
Winning the tournament was of course a dream come true for Argentina, who also acquired a beautiful trophy and medals. They also received a record $42 million, with some chunks to be distributed among players. However, there was something else that Argentina won.
How Lionel Messi and co. won Free Beer
Sponsors play a vital role, especially if the tournament is as big as FIFA. Aside from promoting their brand and tournament, they also bring loads of money to the organizing body.
However, during this year's World Cup, one of the sponsors of FIFA, Budweiser, had to face a major setback. Since this year's World Cup was being organized in Qatar, FIFA had to ban alcoholic beer during the games inside the stadium.
"Following discussions between host country authorities and Fifa, a decision has been made to focus the sale of alcoholic beverages on the Fifa fan festival, other fan destinations, and licensed venues, removing sales points of beer from Qatar's Fifa World Cup 2022 stadium perimeters," said the officials of FIFA.
This was due to some Qatari laws, as drinking alcohol in public is illicit. The soccer authorities made this rule an exception for the fans, but the Qatari Royal Family denied it after all.
This made Budweiser furious, as they were unable to sell thousands of cans. However, their marketing team had a solution to their woes. The next day, Budweiser announced that instead of selling beer in the stadium, they would gift the entire stock to the winning team.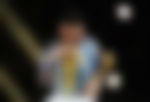 The whole stock is almost equivalent to $81 million, and that's how the Argentinians were able to win the full stack of beer worth millions.
Budweiser takes legal action against FIFA
Budweiser has been a World Cup sponsor since 1986. The sudden step back from FIFA this year has left the American company furious. In fact, they intended to sue the federation for $47 million.
Reports suggested that the beer company had a $75 million deal for this year's World Cup. Moreover, the deal for the 2026 World Cup will increase to $112 million.
ADVERTISEMENT
Article continues below this ad
Although Budweiser were able to sell non-alcoholic beer during the tournament, it had to face major losses due to the ban on alcoholic beer. For now, they will be hoping to get a $47 discount on the 2026 World Cup deal.
Nevertheless, this was perhaps one of the best marketing strategies, as both Budweiser and Argentina are in a win-win situation.
ADVERTISEMENT
Article continues below this ad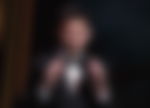 Edited By: Gideon Mathson