Lionel Messi Urged to Do a "Last Dance" in Barcelona in an Unlikely Fashion
Published 01/21/2023, 8:30 AM EST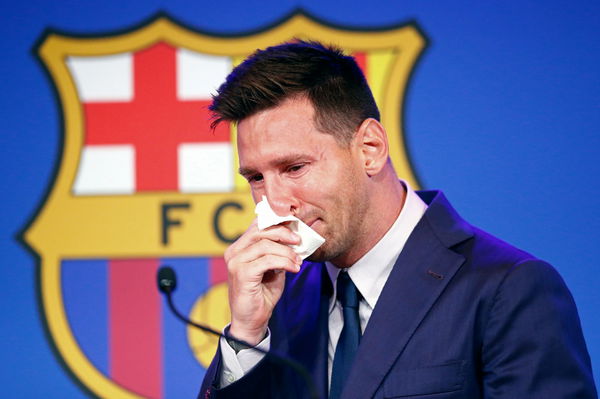 Lionel Messi will always remain a legend in the history books of Barcelona. After spending more than 20 years at the Catalonian Club, he was forced to leave the club in the summer of 2021.
ADVERTISEMENT
Article continues below this ad
He has written the club's entire history and has won 35 trophies, including four Champions Leagues, 10 La Liga titles, and seven Spanish Cups. Besides this, the attacker has won several individual accolades with the club, including historic seven Ballon d'Or and six golden boots.
ADVERTISEMENT
Article continues below this ad
The attacker later went to France, thus making a drastic switch in his domestic career. Who would have thought we would be seeing Messi in a different jersey?
The last dance of Lionel Messi
Leo Messi's farewell at Barcelona was an emotional one. His last day in the office had to come anyway, yet the 35-year-old didn't get a proper send-off. Many soccer fans wanted a fair send-off for La Pulga in front of thousands of fans.
Unfortunately, nothing could have been done for their former star player. However, there might be a possibility that the Argentine can still get the farewell he deserves.
Recently, Gerard Romero was called on Gerard Pique's new venture show, the King's league. Hence, during the twitch stream, there was a talk about Messi where the famous journalist floated the idea of calling Messi to the King's League finals, which will be held in Camp Nou.
"Why don't we call Messi and let him do his last dance at Camp Nou, in the Kings League finals? … Agüero could call him."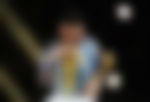 It was only a suggestion that Romero made, but it's still unclear if the World Cup winner would be invited to the game's finals.
The return of the legend
Hearing Messi's return to Spotify Camp Nou is, of course, a melody in the ears of Barca fans. However, it's unlikely the player would be interested in getting into a recreational venture.
ADVERTISEMENT
Article continues below this ad
Furthermore, there have been reports of a spat between Gerard Pique and Lionel Messi, with the former center-back embroiled in recent scandals. However, the former skipper can make a surprise return to the club. The player is close to running down his contract with the Ligue 1 Giants. Thus, the Blaugrana are eyeing a summer move for their former skipper.
ADVERTISEMENT
Article continues below this ad
WATCH THIS STORY: Lionel Messi Receives One Word Message From Hendrick Motorsports Legend Jimmie Johnson Post World Cup Heroics
It would be a treat for Barca fans who will get to see their legendary player return to his home club. That way he can finally end his career where his journey began. But for now, there is no news about his transfer.
Edited By: Akash Pandhare