Souness welcomes 40-team World Cup concept
Published 01/22/2016, 9:44 AM EST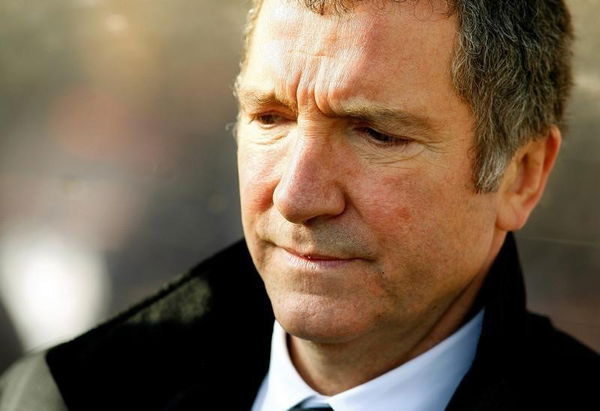 ---
---
LONDON (Reuters) – Former Scotland captain Graeme Souness is backing the idea of expanding the World Cup to 40 teams if it helps maintain what he describes as "a golden age" for soccer.
ADVERTISEMENT
Article continues below this ad
The idea, first seriously mooted by banned UEFA president Michel Platini, has gained momentum recently and Souness believes it is the right time to implement it.
"Right now we are enjoying a golden age because there is so much public interest in football and we have to keep it going," he told Reuters.
ADVERTISEMENT
Article continues below this ad
"If the same countries are constantly excluded by not qualifying for these major competitions, that interest might start to wane.
"There are a lot of African and Asian teams where the game is building, so I think why not give them a chance?"
Platini, who like Souness played in the 1978, 1982 and 1986 World Cups, is suspended after being caught up in the scandals surrounding world governing body FIFA but other senior figures have championed the idea of expanding the tournament.
FIFA presidential candidates Gianni Infantino and Prince Ali bin Al Hussein of Jordan included it in their manifestos ahead of next month's election.
"You can say there might be some easier games with more teams, but there aren't a lot of easy games at international level now because the so-called 'lesser nations' have foreign coaches now who can get them organised and make them difficult to beat," Souness said.
Scotland appeared in five successive World Cups between 1974 and 1990, but have missed out on five of the last six, their last appearance coming in France in 1998.
This year's European Championship in France will have 24 teams for the first time, eight more than the last tournament in 2012.
"Obviously, you can't have a 100-team World Cup or a 50-team Euros but it's possible to get the balance right, by getting more teams involved without over-cooking it," Souness said.
Souness enjoyed a distinguished playing career during which he won five English League titles and three European Cups with Liverpool and played 54 times for Scotland.
He managed clubs in Scotland, Turkey, Italy, Portugal and England, experiencing several run-ins with the authorities, just as he did in his playing days as a powerful midfield enforcer.
ADVERTISEMENT
Article continues below this ad
Although the Souness is now more mellow at the age of 62 and a respected television analyst, he ruled himself out of standing for a senior position in the running of the sport.
"I'm not the type they would want at FIFA," he said.
"FIFA needs a complete overhaul. How many years did they have to put it right? How many years did they have people challenging what they thought was wrong with it and they still didn't get it right?
ADVERTISEMENT
Article continues below this ad
"I hope they find the right men and women, but they don't want people like me, with opinions. And besides, I'm no diplomat."
(By Mike Collett, Editing by Ed Osmond)