Michael Phelps Reveals the Mentality Needed to Become an Olympic Legend
Published 09/20/2021, 11:06 AM EDT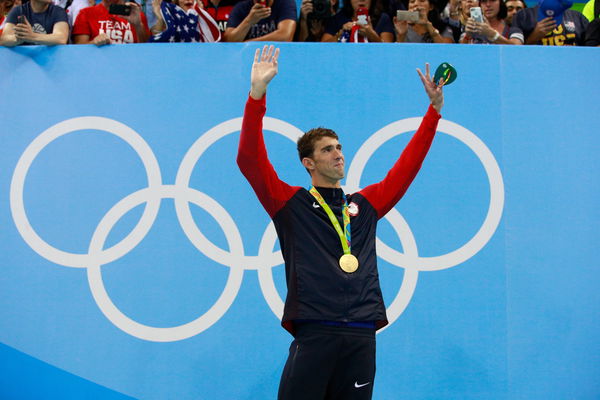 ---
---
Michael Phelps has a compelling case for being considered the greatest Olympian of all time. The American legend has 28 Olympic medals to his name. Notably, his gold tally at the Olympics is considerably higher than a lot of countries, in their entire history. That is astounding.
ADVERTISEMENT
Article continues below this ad
In an interview for the promotion of OMEGA Watches, the GOAT of swimming spoke about the experience and the difficulties he overcame to be a world-class swimmer. Some of his answers prove the mentality he possessed to become the greatest swimmer of all time.
ADVERTISEMENT
Article continues below this ad
Man on a mission
Ever since the beginning of his career, Phelps' unique body shape and technique made him a generational talent. In every sport, work ethic and passion are key ingredients to success. Phelps is the greatest advocate for that cause. The American talked about the effort it took to become one of the greatest Olympians in the history of the Games.
"If you're an Olympian or trying to become an Olympian, it's a 24-hour, 7-day a week job. It's non-stop. It's around the clock. For me it was, eat, sleep, swim, that was it, nothing else."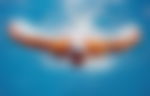 Moreover, he revealed how he worked out during those days in a week while steadily improving his craft in the swimming pool.
"For me, I was swimming six, sometimes seven days a week. Three to five hours in the pool every day. Plus an hour of cardio or strengthening conditioning training outside of the pool. I had to make sure I was sleeping the right amount of hours, eating the right foods. You know, I think if you have one part of it off, things are not going to go as well," said Phelps.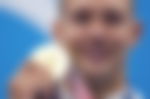 Michael Phelps vs Usain Bolt: Who is the greatest Olympian of all time?
The long-standing debate between Usain Bolt and Phelps is an ever-present. But who is greater amongst the two?
ADVERTISEMENT
Article continues below this ad
Phelps' ability in water remains unmatched. No one comes close to him inside the pool with his enormous wingspan and flexible hands. His 28 medals in the Olympics cemented his legacy amongst the greats in Olympic Games' history.
However, there is one man who flies on the tracks for fun. Usain Bolt became the first athlete to win three successive gold medals in the 100 and 200-meters races in the Olympics. What's more extraordinary is the ease with which he runs on the track. To compare them is certainly challenging.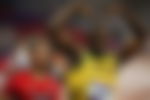 In conclusion, Bolt is the fastest man on Earth, while Phelps is that in water. Even though Phelps has a case in terms of medals won, the debate can't easily be figured out. Both of them trained vigorously to be named amongst the greatest Olympians of all time.
ADVERTISEMENT
Article continues below this ad
WATCH THIS STORY- Top Five Game-Changing Moments for USA at the Summer Olympics