US Swimmer Caeleb Dressel's Olympic Gold Medal-Winning Workout Routine
Published 09/22/2021, 1:53 PM EDT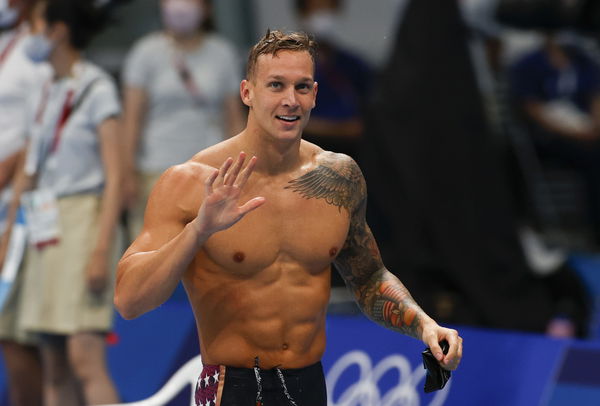 ---
---
In terms of success, Caeleb Dressel is right up there on top. The American swimmer is one of the best athletes in the world. Blessed with incredible athleticism and leaping ability, the swimmer is incredible from the start, pushing his way to the finish line. Thus, to become an Olympic champion, the athlete needs to train hard and his workout routines are astonishing. Winning five gold medals in the recent Tokyo Olympics 2020, Dressel swam past his competitors to become a champion. Moreover, the iconic swimmer shared his workout routines for the games.
ADVERTISEMENT
Article continues below this ad
Caeleb Dressel's intense workout routines
ADVERTISEMENT
Article continues below this ad
Holding different records and multiple championships, he carries the US flag high. Despite the retirement of Phelps, Dressel's performances in Tokyo helped him cement his legacy as one of the greats. A person who sees him understands he is all about sheer power and steely resolve. The ability to go one step further and the determination to carry forward, in spite of obstacles, separates him from the rest.
Dressel spoke about the way he trained to Men's Health.
"Everything I do in the gym translates to being a better swimmer. My lifting routine is designed to develop and maintain explosive strength off the block, so it mainly includes cleans, power cleans, jerks, and snatches. I'll usually end my power days with some box jumps and medicine ball throws to help build up my burst as well," said Dressel.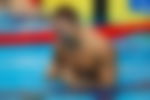 Some of his routines are godlike. His weight lifts 198 pounds over his body weight while doing a back squat of 385 pounds. That is amazing. No wonder he comes off the blocks at full speed.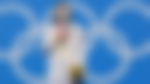 COVID-19 did not derail Dressel's plans
After the pandemic happened, many athletes had to train indoors or swim at a neighbor's or friend's place. It was a hard time for many athletes because they require to be fit for the competitions. Thus, Dressel shifted his sessions to a makeshift garage where he trained hard and did his workouts. Moreover, keeping notes of the sessions helped him to understand the effectiveness of his workout.
Working hard on strength is important for most short-distance freestyle swimmers. To compete in a 50-meter freestyle competition, swimmers hit the weights room to develop core strength and muscle.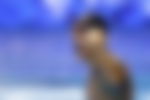 "Strength training is an important part of every athlete's training program, but for me, it's become almost like a sanctuary," said Dressel.
A normal Caeleb Dressel routine looks like this.
Workout Routines of Caeleb Dressel
3 sets of 5 reps
5, 5, 3, 3, 3
5, 5, 3, 3, 3
5 sets of 3 reps
Box Jump to Backwards Overhead Med Ball Throw
10 rounds
5 sets of 10 reps
ADVERTISEMENT
Article continues below this ad
8 rounds of 20 yards
The ability to do this time and time again delivered him five gold medals in Tokyo. After summarizing the whole workout routine, his targets may be set on Paris Olympics 2024. Matching Phelps for eight gold medals seems like a long shot. But, Caeleb Dressel is hungrier than ever.
ADVERTISEMENT
Article continues below this ad
WATCH THIS STORY- Nick Diaz's Intense Training Routine for his Rematch Against Robbie Lawler at UFC 266