Sylvester Stallone Gives Roy Jones Jr. a Piece of Advice
Published 09/20/2020, 2:54 PM EDT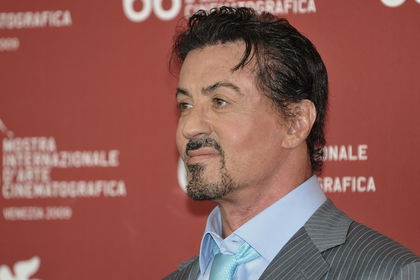 ---
---
Hollywood star Sylvester Stallone has some words of wisdom for Roy Jones Jr. ahead of his fight with Mike Tyson. The 'Rocky' actor believes the laws of physics will be against the former four-weight world champion.
ADVERTISEMENT
Article continues below this ad
Having embodied the role of a boxer in his highly successful franchise, Stallone is somewhat qualified to give his two cents about boxing. Just like Jones Jr. and Tyson, Stallone's character Rocky Balboa made a comeback in his later age. As far as the fight between Jones Jr and Tyson is concerned, it seems Stallone has already decided whom to bet upon.
While talking to TMZ Sports, 'Sly' sounded a bit concerned about Jones Jr. He said, "Well, let's put it this way. What do you think is going to work? A 22 against a 45? Roy Jones is a great, great fighter, but it's just a matter of physics."
ADVERTISEMENT
Article continues below this ad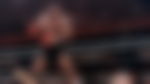 However, Stallone also believes that if Tyson doesn't get his hands early on Jones Jr, the latter is more than capable of surviving the eight rounds. The action hero agreed upon the fact that Jones Jr needs to dance around a lot in the fight. As far as strategy for winning, or surviving, goes Stallone has a simple plan – "Keep moving".
"You're talking about, I mean — everyone knows it. Mike Tyson is a wrecking ball."
Sylvester Stallone dismisses Floyd Mayweather vs Logan Paul
Apart from Tyson vs Roy Jones Jr, the other exhibition fight that has been a subject of news lately is between Floyd Mayweather vs Logan Paul. While nothing is official yet, reports suggest that the two may end up fighting in an exhibition fight.
ADVERTISEMENT
Article continues below this ad
Many factors may point towards the fight not happening, such as the difference in weight between the two. But when 'Money' is involved, anything can happen.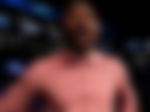 When asked about the fight, Sylvester Stallone didn't sound very enthusiastic. He credited the YouTuber for taking the fight against one of the best fighters of all time, but that's as far as he can go.
ADVERTISEMENT
Article continues below this ad
"Logan's got guts but you're talking about..," Stallone said with an expression that reminded everyone how lopsided the fight could end up being.