Austin Reaves
Austin Reaves Net Worth 2023 (Updated)
Auston Reaves started his NBA journey with humble beginnings. With every trip to the line, he gained media attention, ultimately making him a static piece in the Los Angeles Lakers lineup. Currently, Austin Reaves boasts a net worth ranging from 2 to 3 million dollars. However, thanks to his new contract, his net worth is poised for a significant boost in the near future.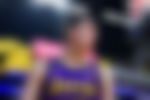 Primarily, Reaves's net worth is built upon his NBA contracts. Initially, he secured a 2-year deal with the Lakers, which came with a salary of $1.6 million. In 2023, Reaves has been offered a massive 4-year contract worth $53,827,872, potentially catapulting his net worth to new heights.
Austin Reaves' early life
Reaves was born on May 29, 1998, to a hooper couple. His love affair with the game began at Cedar Ridge High School in Cedar Ridge, Arkansas. As a high schooler, he quickly rose to become Arkansas' sensation. Making it to the All-State team three times, he dropped a high 73-point game against Forrest City High School in triple overtime. In his senior year, he averaged a mind-boggling 32.5 points, 8.8 rebounds, and 5.1 assists per game. Furthermore, he led his squad to a Class 3A state championship and was named MVP of the tournament after dropping 43.3 points PPG across four games.
Fast forward to college, Reaves decided to take his talents to Wichita State in 2016. He picked Shockers over other suitors like South Dakota State and Arkansas State. However, it was not at all smooth sailing. Reaves had to undergo surgery due to a torn labrum in his left shoulder, which bothered him since high school. Soon after dropping 7 threes in a single half for Wichita State, Reaves decided to transfer to the University of Oklahoma.
Finding himself a fit in Oklahoma, Reaves propelled through every challenge. In one of his best games, Reaves scored a career-high 41 points, while carrying his team to a 19-point second-half comeback and sealing the deal with a buzzer-beater. As a redshirt junior, Reaves earned a spot on the Big 12 All-Newcomer Team. In his senior year, he landed on the prestigious First Team All-Big 12. Soon, Reaves declared for the 2021 NBA draft on March 31, waving goodbye to his remaining college eligibility.
Austin Reaves's family and personal life
Austin Reaves is the offspring of Nicole Wilkett and Brian Reaves and might be the reason behind Austin's on-court brilliance. Both his parents had illustrious college basketball careers at Arkansas State. His mother, in her senior year, averaged nearly 21.3 points per game and earned all-conference honors. On the other hand, his father left his mark by tying for third place in the program's history with 384 career assists. Adding to the basketball legacy in his family, Reaves' brother, Spencer, also played college basketball. He hooped for North Greenville and Central Missouri before embarking on a professional career of his own.
An interesting facet of Reaves's background is his German heritage through his grandmother. This lineage enabled him to secure a German passport in 2022. In his free time, Reaves dedicates his time to being around his family. As of now, Austin skillfully divides his time between a farm in Newark and his father's residence in Batesville, a mere 10-minute drive away.
Austin Reaves NBA Career
As the 2021 NBA draft commenced, Austin Reaves wanted to do things his way. Reaves opted not to be selected by the Detroit Pistons, who had the 42nd overall pick, choosing instead to go undrafted. Instead, he signed a two-way contract with the Lakers on August 3, 2021. A few weeks later, Reaves got a 2-year standard contract from the Lakers.
Reaves made his much-anticipated NBA debut on October 22, 2021, coming off the bench. Soon, Reaves was presented with opportunities to display his caliber. On December 15, 2021, Reaves scored 15 points with a game-winning three. In a grand finale of his rookie season, Reaves notched his first career triple-double of 31/16/10. Similarly, slowly and steadily, Reaves imbibed himself into the culture of modern-day Lakers. Despite multiple roster changes and a year-long struggle, Reaves found his fit in the Lakers' offense.
Reaves's outstanding rookie year earned him catchy nicknames like "Hillbilly Kobe" and "AR-15,". However, he has expressed a desire to move past these monikers. After the 2022-2023 season, Reaves is now not only a starter but also a centerpiece in the Lakers' offense.
Due to his NBA performances, Reaves has recently had international basketball experience in the 2023 FIBA World Cup. While Reaves initially was interested in playing for Germany, he ultimately chose to join the USA World Cup team.
Austin Reaves NBA career stats
| | |
| --- | --- |
| Regular season games played | 125 |
| | |
| Regular season points per game | 10.2 |
| | |
| Regular season rebounds per game | 3.1 |
| | |
| Regular season assists per game | 2.6 |
| | |
| Playoff games played | 16 |
| | |
| Postseason points per game | 16.9 |
| | |
| Postseason rebounds per game | 4.4 |
| | |
| Postseason assists per game | 4.6 |
Austin Reaves Investment and Endorsements
Despite remaining undrafted in 2021, Reaves managed to land a multi-year shoe deal. He signed a contract with a Chinese company, Rigorer. The deal is projected to land him a million annually. While doing so, Reaves became Rigorer's very first NBA endorser.
Recently, the brand dropped Reaves' very first signature shoe, the AR1. The initial release was limited to just 2,000 pairs worldwide.
| | |
| --- | --- |
| Full Name | Austin Tyler Reaves |
| Popular Name | Austin Reaves |
| Birth Date | May 29, 1998 |
| Birth Place | Newark, Arkansas, U.S. |
| Height | 6 ft 5 in (1.96 m) |
| Weight | 197 lb (89 kg) |
| Parents | Nicole Wilkett and Brian Reaves |
| Siblings | Spencer Reaves |
| Nationality | German/American |
| Ethnicity | American |
| Net Worth | $2-3 Million |
| Salary | Nearly $14 Million |
| Spouse | None |
| Relationship/Marital Status | Single |
| Children | None |
| Profession | Basketball player |
| Team | Los Angeles Lakers |