WATCH: Diego Schwartzman Successfully Imitates Usain Bolt and Cristiano Ronaldo's Signature Celebration
Published 12/21/2020, 11:30 AM EST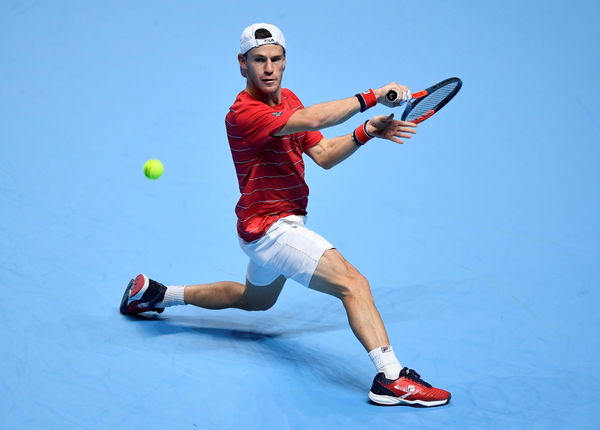 ---
---
Usain Bolt and Cristiano Ronaldo are two legendary athletes, as they have achieved so much in their respective fields. This has made them some of the most popular sportspersons in the world. In fact, their popularity has reached such heights that many people are copying their signature moves. Here's Diego Schwartzman imitating them in a recent video.
ADVERTISEMENT
Article continues below this ad
ADVERTISEMENT
Article continues below this ad
As you can see, Diego is jogging, and as he comes to the end of his run, he decides to imitate Bolt and Ronaldo. He starts off with Cristiano's signature jump, which is accompanied by him roaring, 'Siii'. It is one that everybody knows as it is performed every time Ronaldo scores a goal.
Then, the Argentine immediately moved onto Usain's trademark celebration, where he bends one arm and straightens the other one at an angle to aim for the sky. Aptly, this is called the 'Lightning Bolt' and many would say that Diego nailed this celebration.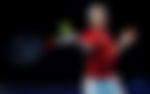 Diego Schwartzman 2021
ADVERTISEMENT
Article continues below this ad
Schwartzman surely enjoyed imitating Bolt and Ronaldo. However, right now, his main focus is going to be on training for the 2021 season. He already had a great 2020 which saw him reach his first Masters 1000 final and his first Major semi-final. In addition to that, the Argentine also qualified for the ATP Finals for the very first time, which is a great achievement.
Diego was clearly playing his best tennis in 2020 and now, he wants to carry that into the next year. He hasn't yet revealed which events he will be playing, but one event he is surely not going to miss is the Australian Open.
It is the first Grand Slam of the year, and it is one where Schwartzman hasn't performed very well. Throughout his career, he has only managed to reach the fourth round. He will surely like to improve that and he can do that when the event begins on 8th February.
ADVERTISEMENT
Article continues below this ad