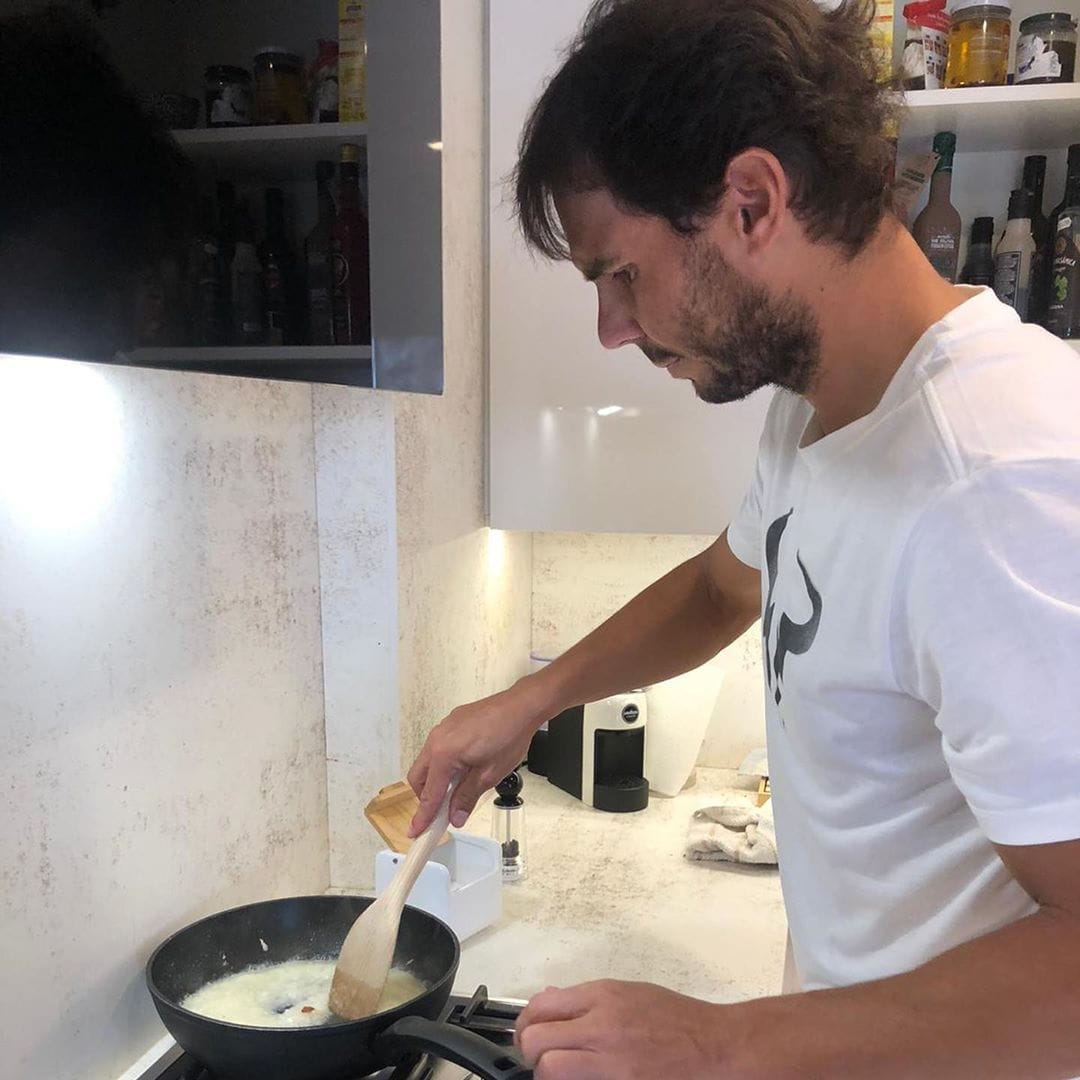 The 19-time Grand Slam champion Rafael Nadal is staying indoors at his place in Majorca, Spain due to the coronavirus pandemic. He's respecting all the preventive measures laid down by the government officials. His country has recorded more than 33,000 coronavirus affected cases as of Wednesday.
On Tuesday, Rafael Nadal was witnessed cooking in his kitchen. "Today it is also time to cook for me and my wife … I hope you are all well and at home taking care of yourself. Strength and lots of encouragement," he tweeted.
However, more than Rafa's presence in the kitchen, the German tennis player Andrea Petkovic noticed his stubble. She retweet and said, that she has never seen Rafa with a beard and she desperately wants to get back on the professional courts.  "I have never seen Rafa with a beard. You guys we need tennis back!" she tweeted.
I HAVE NEVER SEEN RAFA WITH A BEARD YOU GUYS WE NEED TENNIS BACK! https://t.co/aEcCqCUzdz

— Andrea Petkovic (@andreapetkovic) March 24, 2020
Read More – WATCH: Rafael Nadal Shows Off Cooking Skills In New Video
With the world following the process of quarantine, Petkovic started a new account called "Racquet Book Club." Over there she discusses literature and the tennis book, String Theory, by her literary hero David Foster Wallace was her first choice.
Rafael Nadal address Spain
A few days ago, World Number two Nadal paid his tribute to the doctors, nurses, and policemen who are risking their lives in their under the lethal circumstance and selflessly doing their duties.
"I just wanted to send a message to thank, health workers, who are protecting us. All the forces, the civil guard, policemen, army, who is making us feel a bit safer. They are the first line of defense and in the end, they are most at risk. And right now, they are our heroes."
Rafael Nadal sent his condolences to his compatriots who have lost their loved ones. "I want to send my love to families that are suffering and the ones who have lost their loved ones to the disease," he shared. And he also advised everyone to stay indoors.