Tokyo Olympics 2021: Why is Simone Biles the Best Gymnast in the World?
Published 07/06/2021, 6:09 AM EDT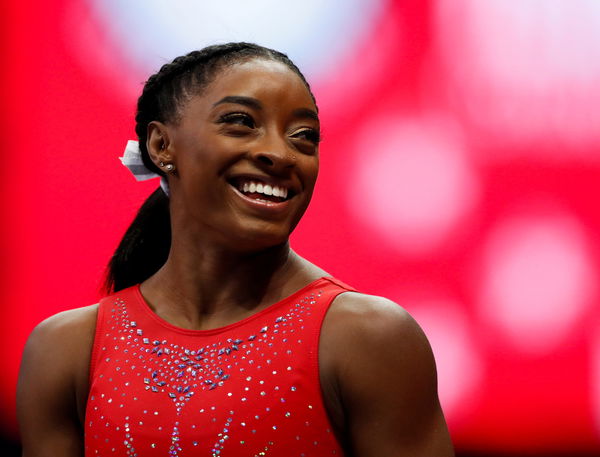 Legendary Artistic Gymnast, Simone Biles, who hails from the United States of America is believed to be the best gymnast in the world.
She has won over 30 medals combined in the Olympics and World Championships and is all set to show her spark in the Tokyo Olympics 2021. Is Simone Biles the best Gymnast in the world?
Undoubtedly, yes! Let us have a look at what makes her the best gymnast in the world!
ADVERTISEMENT
Article continues below this ad
Simone Biles in World Championships and U.S. Championships
Simone Biles is the greatest gymnast of all time. She became the most-decorated female gymnast in world championships history when she won 4 golds, 1 silver, and 1 bronze at the 2018 championships.
She became a 5-time World all-around champion, 5-time World Floor exercise champion, 3-time World balance beam champion, and 2-time World vault champion on winning the 2019 championships.
More so, she became a seven-time national champion and a member of the gold medal-winning, American teams, at 2014, 2015, 2018, and 2019 World Artistic Gymnastics Championships.
Additionally, she has won three silver medals and 3 bronze medals in the World Championships.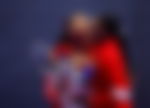 Simone Biles Outperformed in Olympics
In the 2016 Summer Olympics, she led the U.S Olympic women's gymnastics team "The Final Five" which consisted of her along with Raisman, Douglas, Hernandez, and Kocian, to win a gold spot. Biles won gold in the individual all-around, floor exercise, and vault.
Moreover, she won a bronze in the balance beam. Biles earned 5 medals in Rio Olympics, out of which 4 were gold. So far, only 3 other gymnasts have won 4 gold medals in a single Olympic game.
These are Larisa Latynina of the Soviet Union in 1956, Vera Caslavska of Czechoslovakia in 1968, and Ecaterina Szabo of Romania in 1984.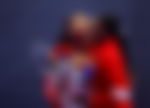 ADVERTISEMENT
Article continues below this ad
In Tokyo Olympics 2021, Simone won the Gymnastics Trials twice as per the records.
ADVERTISEMENT
Article continues below this ad
Biles continues to set new standards of performance in the sport. The height of her jumps, the security of her landings, and the speed of her flips set her apart from other gymnasts.
Overall, she has won 30 medals in the Olympics and World Championships combined and is considered to be the most dominant gymnast in the world.