WATCH: US Athlete's Family Goes Bonkers After She Broke the World Record at Tokyo Olympics 2020
Published 08/04/2021, 5:45 AM EDT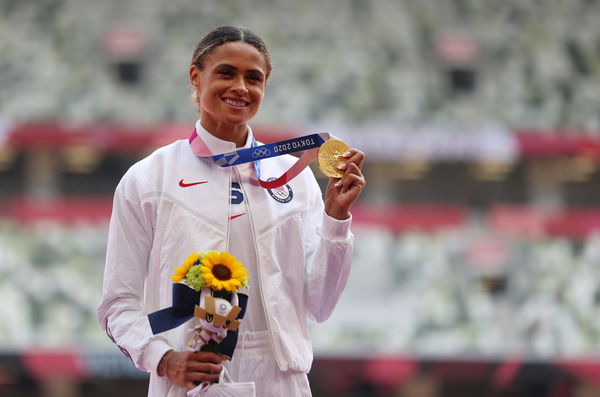 ---
---
The Tokyo Olympics 2020 saw yet another world record being broken. Many athletes have performed admirably well as records continue to tumble. After Karsten Warholm broke the world record in men's 400-meter hurdles, Sydney McLaughlin broke the women's record the very next day.
ADVERTISEMENT
Article continues below this ad
In an exciting race, the US woman broke her existing record and set the field on fire. Seeing the event live back home, her family and friends jumped in joy after her victory. Moreover, it was a one-two finish for the US athletes as they took their medals tally to 76.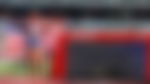 McLaughlin family goes nuts after her victory at Tokyo Olympics 2020
ADVERTISEMENT
Article continues below this ad
Sydney's family went bonkers after her victory in Tokyo. Family and friends were all present during the video stream in her hometown. Fans keep screenings for people to watch their favorite athletes because fans are not allowed in Japan. Because of the rise of Covid-19 cases, the Japanese government held the event behind closed doors, despite losing out on a lot of profits.
However, these screenings have provided special moments where we witness fans going wild for their favorite competitors. After Lydia Jacoby's victory sparked celebrations in a screening place, the trend continued following the women's 400 m hurdles event.
The sheer excitement was there to see on the faces of everyone in attendance. In the meantime, Sydney set a time of 51.46, claiming the gold medal. The second place went to Dalilah Muhammad with a time of 51.58 while the bronze medal went to Netherlands' Femke Bol. She finished the race with a time of 52.03.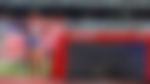 An interesting finish to a much hyped-up event
The race started at an interesting pace after Dalilah went past her opponents. She made long strides, went ahead of every other competitor, and led for three-fourths of the race. But, McLaughlin raised her game and took longer strides in the final 100-meters when Dalilah made shorter strides. In the end, the athlete ran forward and won the race with a terrific lung-bursting run.
ADVERTISEMENT
Article continues below this ad
Despite Dalilah being the reigning world champion, Sydney's determination to succeed was there for everyone to see.
ADVERTISEMENT
Article continues below this ad
The memorable moments keep coming at the Tokyo Olympics, with different athletes providing exceptional moments. Likewise, fan reactions have become a trend during the pandemic, providing us with genuine moments of fans jumping with joy. Pure unfiltered emotions. Brilliant!!!
WATCH THIS STORY- Top 5 Game-Changing Moments for USA at The Summer Olympics