Tokyo Olympics 2021: What are the 6 Types of Gymnastics?
Published 06/25/2021, 1:27 PM EDT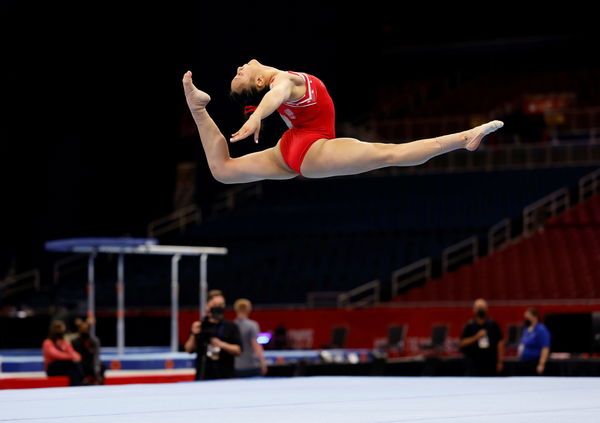 ---
---
When one hears the term 'Gymnastics', all that comes to mind is colorful rings, or maybe flips. But that is only one of the several forms of gymnastics. Officially, there are 6 types of gymnastics: Artistic, Rhythmic, Trampoline, Power Tumbling, Acrobatics, and Aerobics, 3 of which are included in the Tokyo Olympics 2021.
ADVERTISEMENT
Article continues below this ad
Different types and events of gymnastics require and different skills like balance, flexibility, strength, coordination, agility, and endurance.
So, let us have a look at 6 different types of gymnastics, some of which are parts of Tokyo Olympics 2021:
ADVERTISEMENT
Article continues below this ad
Gymnastics that are part of the Tokyo Olympics
1. Artistic Gymnastics
It is the most common form of gymnastics. It consists of Men's Artistic Gymnastics and Women's Artistic Gymnastics.
It attracts the most participants and audience in the Olympics. The events in Artistic Gymnastics include competing on 4 different apparatuses: floor exercise, vault, uneven bars, and balance beam.
The Olympic competition consists of teams, individual all-rounds, and individual events.
This is the next most popular type of gymnastics in the United States. The Olympic competition is held in the same format as the women's artistic gymnastics, i.e. in teams, all-around and individual event competitions.
However, unlike women, who compete in 4 events, men compete for 6 apparatuses, which are: floor exercise, vault, still rings, pommel horse, parallel bars, horizontal bar.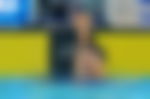 2. Rhythmic Gymnastics
Rhythmic Gymnastics is currently restricted to
female participation only
. In this form, the gymnasts perform jumps, leaps, and tosses, among other moves.
In the competitions, five different apparatuses like rope, hoop, ribbon, ball, and clubs are used to compete with a greater emphasis on aesthetics and less on acrobatics. Floor exercise is also an event in the lower levels of competition.
It first featured in Olympics in the year 1984. At the Olympics, the rhythmic gymnasts compete in individual all-around events, individual events, and group competitions.
3. Trampoline Gymnastics

Trampoline gymnastics involves high flying jumps and flips and twists. It became a part of the Olympics in 2000 and includes an individual event for both women and men.
The initial round is qualifying, for which the scores do not count.
Gymnastics that are not part of the Olympics
4. Power Tumbling
In power tumbling, the gymnasts perform complicated flips and twists in an explosive series. It is performed on a spring runaway or a tumbling track.
It requires a skillset of 8 different types, for which the difficulty level increases. The event was initially contested in Men's Artistic Gymnastics in 1932, but it later extended for both men and women.
5. Acrobatic Gymnastics

Acrobatic gymnastics is not an Olympic event, but it has been a part of the U.S. Junior Olympics program and is competed internationally by both men and women.
ADVERTISEMENT
Article continues below this ad
Acrobats perform in groups of two, three, and four, with the heads, hands, and feet of their partners. There are 5 competitive event categories: Women's Pairs, Mixed Pairs, Men's Pairs, Women's Groups of 3, and Men's Groups of 4 Men.
6. Aerobic Gymnastics

Aerobic gymnastics emphasize more on strength, flexibility, and aerobic fitness over acrobatic and balance skills. It involves performances by individuals, pairs, trios, groups of 5 people.
ADVERTISEMENT
Article continues below this ad
In aerobic dance and aerobic step, 8 people are involved. It is not held at the Olympics but has been a part of the World Championships since the late 1990s. The events consist of Individual Women, Individual Men, Mixed Pairs, Trios, Groups, Dance, and Steps.