Gold Medallist Katie Ledecky Was Unfazed by No Fans at Tokyo Olympics 2020
Published 08/12/2021, 7:05 AM EDT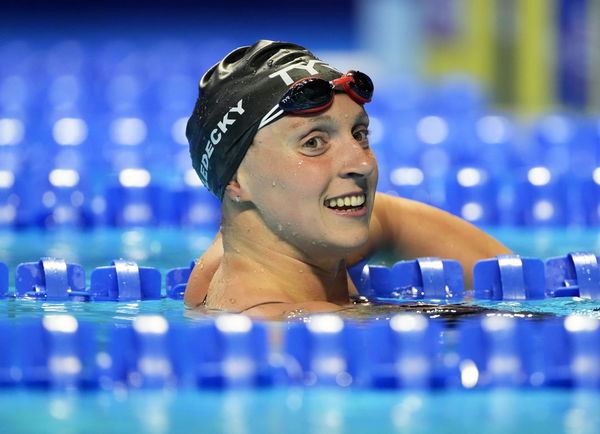 ---
---
USA once again showed its dominance in the swimming competitions at the Tokyo Olympics. They won 30 medals, including 11 gold medals at this year's Olympic games. Likewise, the forerunners of the event were Caeleb Dressel and Katie Ledecky. Dressel won five gold medals while Ledecky continued her dominance in the 800 and 1500-meter freestyle events. After her success in Japan, Ledecky revealed her experience after a memorable time in Tokyo.
ADVERTISEMENT
Article continues below this ad
Katie Ledecky shares her experience at Tokyo Olympics 2020
ADVERTISEMENT
Article continues below this ad
The famous swimmer sat down with the 'TODAY Show' while speaking about her recent Tokyo success. Ledecky said:
"It was incredible. It was so much fun. I enjoyed each of my races, was happy with how I performed. I think it kind of surprised me how normal it felt even without all the fans. My teammates were cheering hard for each race, and that made it feel more normal."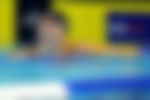 Because of the ongoing pandemic, the Japanese government held the event behind closed doors. The rising cases in Japan were a factor for this decision, but the games went ahead with many unique and memorable moments.
Usually, with fans in attendance, the whole dynamics of the competitions change because of the tension they create. But Ledecky seems unfazed by the empty arenas and swam in some of the best races in Olympic history. Many athletes turned up for the events at different venues to create a stadium-like experience for their teammates.
With or without the fans, Katie Ledecky won four medals in this year's Tokyo Olympics and cemented her legacy amongst one of the greats.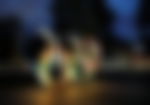 3- Ledecky's 800-meter gold medals
The super swimmer was expected to reign supreme in Tokyo. But things were difficult this time. Australians are the major rivals to the USA in swimming as Ariarne Titmus took home the gold medal in the 400-meter freestyle race in Japan. There were suggestions of changing of the guard amongst these two talented swimmers. However, the dominance of Katie in both the 800 and 1500-meters is quite incredible.
ADVERTISEMENT
Article continues below this ad
No swimmer can match her in these events because of her unique technique in the pool. By saving her legs for the last bit of the race, Ledecky shows her dominance in the final bits of the race with a unique style of swimming technique. There are moments when she laps another competitor as they labored to the finish line. That's the supremacy she shows inside the pool.
ADVERTISEMENT
Article continues below this ad
By winning another medal in the 800-meter freestyle, she adds to her collection of three gold medals won in the same event. After debuting at 15 at the 2012 London Olympics, the swimming gods have stamped their authority on this talented swimmer. The scary part, however, is that she is just getting started!!!
READ MORE- Top 10 Moments of Olympic Sporting Spirit