Gable Steveson Details His Mindset During His Last-Minute Gold Medal Win at the Tokyo Olympics 2020
Published 08/13/2021, 9:00 AM EDT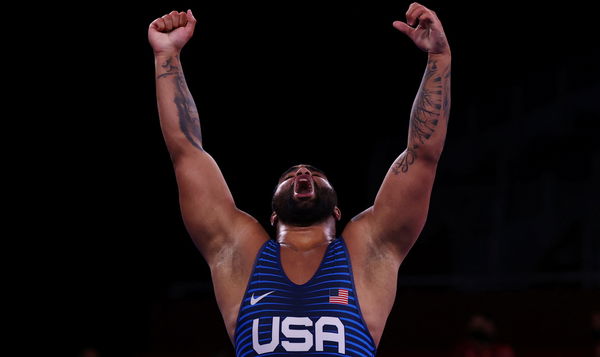 ---
---
With 0.6 seconds on the clock, Gable Steveson thought his Olympic dreams to win the gold medal got shattered. However, in an iconic moment, Gable took a nasty takedown. It's a shame that fans could not be in attendance to witness this iconic moment. The sheer determination to pull that off makes him immortal. Despite all the expectations, Gable brought home the gold.
ADVERTISEMENT
Article continues below this ad
Sporting fans will forever remember it as one of the greatest moments in Olympic history.
ADVERTISEMENT
Article continues below this ad
Gable Steveson speaks about that 'takedown'
In a recent interview with Pat McAfee, Gable Steveson talked about his mindset leading to that move.
"Most definitely I am not used to that position cause I am really not even there in a lot of matches but probably in those last six seconds, I went all the way to Tokyo for three weeks to not come back with a silver medal. I am trying to come back with a gold medal."
"So the last six seconds I was like locked in. If you saw my face on the mat, there was no stress, no nothing. I am ready to get my ass whipped, so I gotta score three points to bounce back and win this gold medal, and somehow I did it. It's just what happened."
No other wrestling moment was as dramatic as the one in Japan. Nanoseconds. That was the time needed to decide both the gold and silver medalists in that match. And Steveson came out on top.
It is the never-say-die attitude that he gained through his training over the years. The ability to come back at the last moment requires a certain level of skill and commitment. Gable showed that during his time in Japan.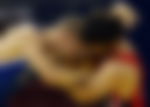 Spare a little thought for Geno Petriashvili
Despite his sensational victory, it is never easy to be on the other side of the coin. Georgia's Geno Petriashvili was seconds away to win his first gold medal in his wrestling career. Although he claimed the bronze medal at Rio Olympics 2016, the Georgian came seconds away to claim his first gold medal. He is one of the best wrestlers out there but failed at the last hurdle.
But take nothing away from Steveson.
ADVERTISEMENT
Article continues below this ad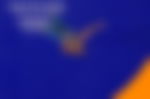 The wrestler did not lose a point en route to the finals and also defeated the Rio 2016 gold medallist, Taha Akgul. Thus leading to the finals, we expected him to take home the grand prize. Ask him whether he wants to win like that; his answer would probably be no.
The wrestler now focuses on his future ventures by keeping himself open to options. WWE, UFC, football, and being a movie star are some references to kick off with. However, he will always be an Olympic gold medalist first.
ADVERTISEMENT
Article continues below this ad
Winning the gold medal is surely a beautiful moment in his career. But a 260lbs guy doing backflips? Now that's drop-dead insane.
WATCH THIS STORY- Top 10 Greatest Moments in Olympic History