US Wrestling Phenomenon Tamyra Mensah-Stock Makes Her Mother's Dreams Come True With Tokyo Olympics Prize Money
Published 08/13/2021, 11:17 AM EDT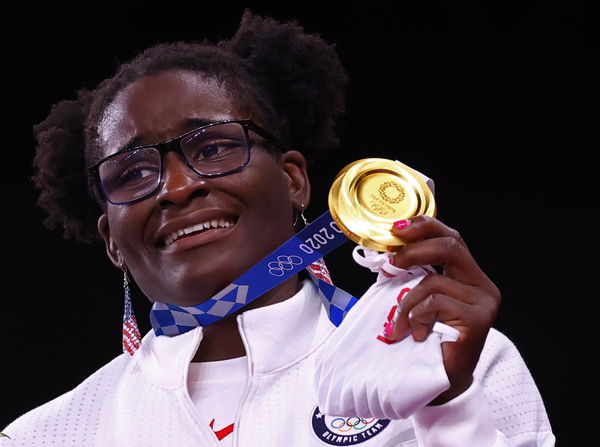 ---
---
In what turned out to be an inspiring story of gratefulness, Tamyra Mensah-Stock provided a moment of inspiration for people all over the world. After winning the gold medal in the women's 68kg freestyle wrestling, Mensah-Stock provided a food trailer for her mother with her Olympic winnings. The wrestler went to Tokyo in the mind to provide something for her mother and boy, did she win many hearts with that gesture.
ADVERTISEMENT
Article continues below this ad
Treat everyday with respect and love because it could be gone in an instant

— Mensahtamyrastock (@MensahTamStock) November 21, 2020
ADVERTISEMENT
Article continues below this ad
Tamyra Mensah-Stock gifts a special surprise to her mother
Likewise, the American wrestler spoke about her dream to gift a food truck for her mother. Moreover, the wrestler talked about her plans to ABC13's Adam Winkler in a recent interview.
"It honestly just feels like it was just meant to be. I feel like this is something that's been in the making since I started wrestling. I always knew I could do it."
The hardships that athletes face to reach their glory days are immense. Notably, US athletes don't get paid to train as they need to find certain ways to arrange money. Some go for part-time jobs while others depend on their parents. Mensah-Stock spoke about her mother, Shonda Wells, being the primary source of inspiration to her. The deal happened five years ago, as she struggled to meet her needs while selling BBQ out of a pit on two wheels.
She stated how she wanted to help her mother achieve her dream of owning a food truck.
"I just wanted to help my mom's dream come true like she's helped mine come true."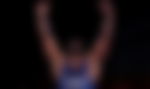 And dreams do come true
Moreover, after her success in Tokyo, the owner of Cruisings Kitchens, Cameron Davis, heard her story and got moved by it.
"I did my research on her and fell in love with the person she was. It's time for you to take care of her because she's been taking care of you."
Davis will now provide a $250,000 food truck for her mother. The news was music to her ears, as Mensah-Stoch could not contain her excitement.
ADVERTISEMENT
Article continues below this ad
"Oh my God, I can't believe it. Thank you so much. This is a dream come true. I've been wanting this for her for so long, I pretty much forgot about my dreams – just wanted hers to come true."
ADVERTISEMENT
Article continues below this ad
To sum up, a perfect ending to a perfect month for Tamyra Mensah-Stock and her mother Shonda Wells.
WATCH THIS STORY- Top 10 Greatest Moments in Olympic History