Who is the Greatest Olympic Wrestler of All Time?
Published 06/29/2021, 4:33 AM EDT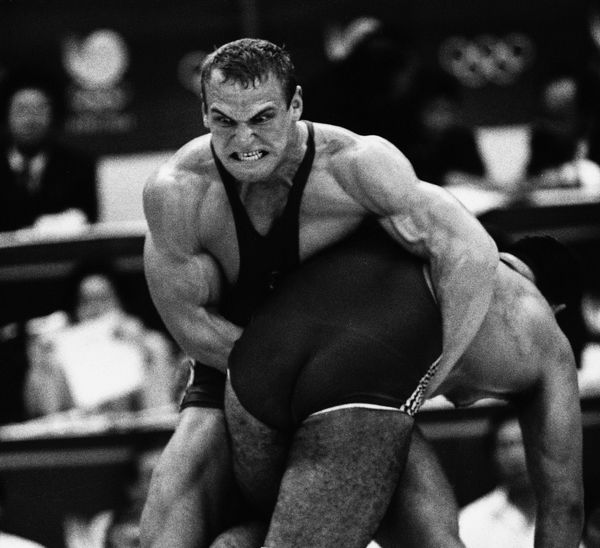 Olympic wrestling is probably one of the toughest sports a human can compete in. Even for a direct contact sport, wrestling is incredibly intense.
Competitors need to think on their toes and need to couple this with incredible physicality to reach to the pinnacle of the sport, that is, the Olympics. People competing at the highest level of the sport are some of the toughest people on the planet, truly elite athletes.
Now, imagine being recognised by many as the best in this category of person. That was what Aleksandr Karelin, 130-kg Greco-Roman wrestler of the USSR, lived with throughout his professional career.
ADVERTISEMENT
Article continues below this ad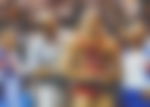 Even the name of Aleksandr Karelin struck fear in the hearts of his opponents. The Russian competed as an amateur Greco-Roman wrestler between the years of 1987 to 2000.
Standing at 6'3″ and weighing near limit of the super heavyweight category of Greco-Roman wrestling, Karelin was known for his tremendous physicality throughout his competitive years.
WATCH: Kurt Angle, Ronda Rousey and More: WWE Superstars Who Competed in the Olympics
The physicality of Aleksandr Karelin
Karelin possessed such brute strength that he would pick up and ragdoll men weighing 130 kg and violently slam them on the mat. Karelin attributes his strict training regime to allowing him to maintain the levels of strength as long as he had.
"No one can completely believe that I am natural. The most important drug is to train like a madman – really like a madman. The people who accuse me are those who have never trained once in their life like I train every day of my life," he once said.
He dominated the super heavyweight division of Greco-Roman wrestling when he was active. No one could even come close to touch his crown when he was in his prime. Chances of seeing him lose a round were very slim.
Karelin lost his last bout at the 2000 Olympic finals. He was defeated by Rulon Gardner in a close bout. Gardner said, "When you wrestled Karelin, you basically just didn't want him to embarrass you or hurt you by picking you up and throwing you."
ADVERTISEMENT
Article continues below this ad
Karelin retired from competition after the 2000 Olympics. He served as the flag bearer for Russia for three consecutive Olympic games.
Retired for over two decades, the legacy of Aleksandr Karelin continues to live. The three time Olympic gold and 1 time silver medalist has a record so great that it is hard to imagine if anyone would be able to even come near it.
ADVERTISEMENT
Article continues below this ad
He won 887 Greco-Roman wrestling bouts and lost only 2. It is hard to argue about the GOAT status of the Russian, who, as a 53-year-old man, is currently a politician in his country.