"I Wanted To Bite His Heart" – Talking About Conor McGregor, Mike Tyson Was Told That Khabib Was 'Talking' Like Him After Making Scathing Statement
Published 09/26/2022, 12:15 PM EDT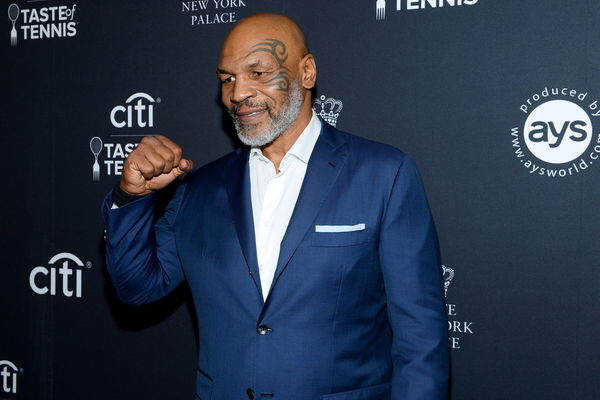 Conor McGregor and Khabib Nurmagomedov shared an infamous feud that went ugly beyond the Octagon. The anticipation of 'The Notorious' vs 'The Eagle' championship title piqued the interest of every MMA and non-MMA fan alike.
ADVERTISEMENT
Article continues below this ad
Mike Tyson and co-host Henry Cejudo in his podcast 'Hotboxin with Mike Tyson' sat with former UFC lightweight champion Khabib Nurmagomedov. In the video, the trio discussed and shared opinions about Nurmagomedov's feud with Conor McGregor.
ADVERTISEMENT
Article continues below this ad
In the podcast, Henry Cejudo talked about his knockout loss to Demetrious Johnson and the infamous incident when Conor and his crew attacked the bus carrying Nurmagomedov and several other UFC stars and staff members.
The Russian expressed his disappointment about the fight the Irishman put in. He revealed that he was "expecting more" and whenever he talked with the former two-division UFC champion, he offered an excuse and said, "oh this is just only business."
What did Khabib Nurmagomedov
say about Conor McGregor?
The undefeated MMA fighter described his Octagon fight experience. He told Cejudo, "When I catch his neck and I choke him like and he hit up."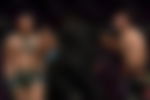 Khabib Nurmagomedov further added, "I think like hey you bring like thousands of people from Ireland here, on different part of world. And you tap in front and talk about warrior or something like this. How can you tap? Go sleep, go sleep."
The 34-year-old was irked by the lack of fight from his opponent and mentioned, "He tapped and I was like it's not enough. I need something. I see his corner talk with me and I think, oh, I have to bite his heart. And I jumped like to catch something."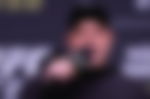 Following this statement, former UFC champion Henry Cejudo asked to confirm, "So you went after Dillon Danis, right? Is this how you are trying to hit or you just trying to hit somebody? You're just somebody still playing?"
The Eagle reaffirmed his statement and said, "I just tried to bite his heart. Yeah, that time I thought I really want to bite his heart."
The cheeky comment about Mike Tyson
As soon as Nurmagomedov restated the statement, Cejudo burst out laughing and compared 'The Eagle' to the legendary boxer, Mike Tyson. Cejudo cheekily replied, "You are talking just like Uncle Mike."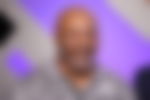 Reportedly, the Russian fighter was on the receiving end of the insults hurled by Danis. Nurmagomedov reacted sharply to the insults and charged at the cornerman. As a result of this, a scuffle broke out in the ring itself between Conor McGregor and Khabib's teammates.
The Eagle's possible return to combat sports
ADVERTISEMENT
Article continues below this ad
Nurmagomedov retired with a professional record of 29 wins and no losses. Fans expected him to cement his legacy as G.O.A.T. in UFC after his win over Conor McGregor. But the former lightweight champ unexpectedly announced his retirement in a successful title defense fight against Justin Gaethje.
Post-fight, he dedicated the win to his then recently deceased father, who was a constant presence at his corner.
ADVERTISEMENT
Article continues below this ad
As much as MMA fans want to see the Eagle fight again in the ring, most probably the curtains have been drawn on Khabib Nurmagomedov's UFC career.
Watch This Story: Everything you need to know about Khabib Nurmagomedov's partnership with Jacob and Co.