Jake Paul Signs Multi-Year Contract With UFC's Rival PFL, Explains Details of Nate Diaz Fight: "Head of Fighter Advocacy"
Published 01/05/2023, 8:18 AM EST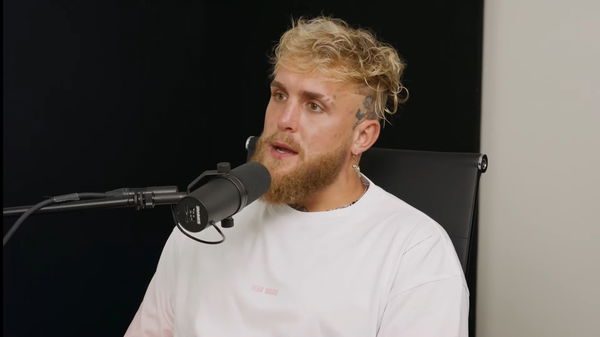 Boxer Jake Paul has been all over the combat sports news, after his fights against UFC Legend Anderson Silva and the former UFC welterweight champion Tyron Woodley. Although Paul came out on top on both those occasions, fans and fighters, however, still have complaints regarding his ability. The Youtuber-turned-boxer wants to put all doubts to rest, once and for all. Recently, Paul announced a sensational deal with an MMA organization and plans to fight Conor McGregor's bitter rival, Nate Diaz in 2 separate matches. Paul seems extremely confident about this move to MMA. However, this MMA competition will not repeat the same mistakes that Dana White did, with the UFC.
Jake Paul announces a sensational deal with PFL
In the latest interview with the New York Times, boxing star Jake Paul announced his multi-year contract in a new 'Super Fight Division' in the PFL. This news confirms Paul's much-awaited move to MMA. And announced that he will fight Nate Diaz in a two-fight deal. Both as a boxer in the ring, and also as an MMA fighter in the 'Super Fight League'.
ADVERTISEMENT
Article continues below this ad
Paul announced, "I would beat Nate Diaz up in a M.M.A. fight,"
"There's nothing he could do. To me, I've always felt like I've jumped in the deep end, even in boxing, maybe besides, like, Ben Askren."
 

View this post on Instagram

 
ADVERTISEMENT
Article continues below this ad
However, Paul admitted his biggest hurdle to becoming an MMA fighter is the legs. Because of that, the American wants to dedicate himself to practicing kicks and Jiu-Jitsu techniques.
Furthermore, Paul will start off as a "head of fighter advocacy". This means that he will be in charge of handling all social media posts to promote this new initiative. With Paul's amazing social media presence, this competition could reach the masses in no time. And threaten the likes of Dana White and the UFC. Who already has many complaints about their poor fighter contracts.
ADVERTISEMENT
Article continues below this ad
However, 'Super Fight Division' plans to offer 50% of match revenue to fighters and solve this major problem that UFC fighters like Francis Ngannou face.
WATCH THIS STORY: Joe Rogan gets fooled by father-son boxing video
Edited By: Vineet Nandwana