What a Logan Paul MMA Appearance Could Mean to the Sport
Published 06/08/2021, 6:24 AM EDT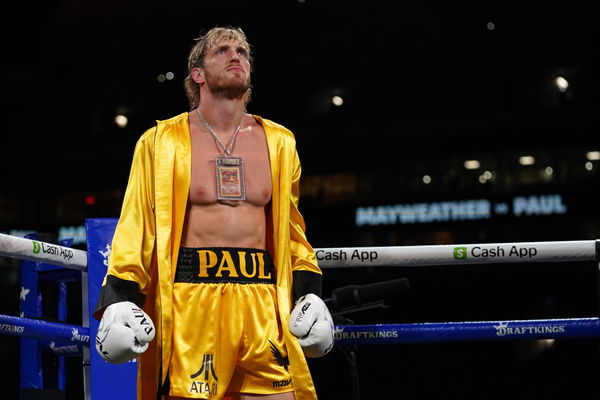 ---
---
As the boxing exhibition bout between Logan Paul and Floyd Mayweather culminates in a draw, the latter half plans to explore other opportunities.
ADVERTISEMENT
Article continues below this ad
Generally speaking, the match proceedings went in favor of Paul. However, he was criticized for clinching excessively during the bout.
In the post-fight presser, Logan Paul addressed this. He said that he attributes the excessive clinching to his background in wrestling. "I'd do MMA for sure. Cause I am a good grappler. I am a wrestler at heart and I think it would be silly for me not to use it," Logan Paul said.
ADVERTISEMENT
Article continues below this ad
Paul has been a vlogger and podcaster all of his professional life. He was, however, inclined towards wrestling during his schooling days. Paul was elite as a high school wrestler. He was a part of his high school's D1 wrestling team in Ohio.
Due to his wrestling pedigree and newly developed boxing skills, Paul is contemplating giving MMA a shot in the future. In the post-fight presser, Paul said that he only feels he's only getting better as his experience in prizefighting grows.
In a pre-fight interview, Paul talked about MMA," It is a tough sport, harder than boxing. MMA fighters are legitimate, all-around, 360-degree fighters. I've had some knee issues on both knees and it's rough on the body but I can't not do one MMA fight before I die. If I win, I'll probably do another."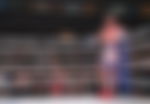 Having significantly improved his boxing since the KSI bout, Paul was able to go the distance with one of the greatest boxers of all time. No expert had expected him to not only absorb Mayweather's shots but also launch his offense in the fight. The boxing bout sure has added more credibility to his name as a combat athlete.
The star of the Paul brother needs to be acknowledged, given the number of PPVs that both of the brothers could generate. Hence, them competing in a cage could definitely serve as a boost for the sport. Paul himself has been showing interest in testing his metal in the sport for a little while now.
The MMA world should watch Logan and Jake Paul closely!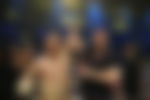 The YouTuber's stint in boxing has acted as a resuscitator for the sport. With both of the Paul brothers fighting actively, the eyeballs on boxing have been far greater. Boxing legend Mike Tyson has attributed the YouTube boxers responsible for pumping fresh blood into the sport. "Boxing owes these YouTube boxers some kind of respect. They should give these guys some kind of belts because these guys make boxing alive. Boxing was pretty much a dying sport," he said.
READ: 'You're Stupid'-Dana White Humiliates Fans Who Paid for Floyd Mayweather vs Logan Paul
UFC President Dana White, however, has not taken kindly to the MMA ambitions of the brothers in the past. He has been wary of the idea ever since it surfaced on the internet. Speaking to ESPN after Jake Paul's victory over Ben Askren, White strongly opposed the idea of either brother competing under the UFC banner. However, other promotions might swoop in on Paul's MMA aspirations.
ADVERTISEMENT
Article continues below this ad
Bellator CEO Scott Coker was thoroughly impressed with Logan Paul's performance this weekend. Coker feels Paul can go a long way in MMA as well after his performance in the Mayweather fight. "I think this kid has shown athletic ability to go in there with Floyd but also we know he's a high school all-star wrestler from Ohio and I think they're just getting better and better at combat sports. If he wanted to get into MMA, we would do it," the Bellator chief said.
ADVERTISEMENT
Article continues below this ad
Do you think Logan Paul would step inside the cage with "legitimate, all-around, 360-degree fighters"? The answer could be significant for MMA.