14 Years Old Rare Photo Shows An Unrecognizable Conor McGregor in His Rookie Days
Published 01/18/2023, 5:32 AM EST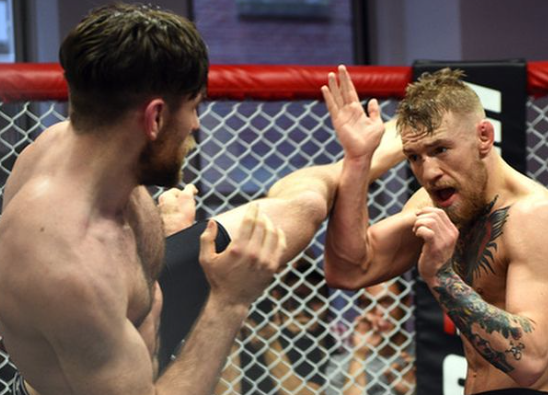 Conor McGregor, the first UFC double-division champion, has made a name for himself in the MMA world. But, did you know that 'The Notorious' wasn't the first Irish fighter to step into the octagon? That honor belongs to Tom Egan, a long-time colleague and friend of McGregor. Recently, Egan posted about looking back on their early days and how far they have both come. Tom Egan, known as 'The Tank', made his UFC debut in 2009 at UFC 93. He fought against John Hathaway, unfortunately, Egan lost the fight. Despite this, he made history as the first Irish MMA fighter to ever fight in the UFC.
McGregor's career in the UFC has been a successful one, with numerous titles and accolades under his belt. While Egan's time in the UFC may have been brief, he will always hold the title of being the first Irish fighter to ever step into the octagon. It's a testament to the growth and evolution of MMA in Ireland, and the two fighters serve as an inspiration for the next generation of Irish MMA fighters.
Conor McGregor: From Rags to Featherweight Gold
ADVERTISEMENT
Article continues below this ad
Tom Egan, a former teammate of Conor McGregor at SBG Ireland, recently gave fans a glimpse into the past by sharing a throwback photo of the two of them from 2009. The picture, taken at UFC 93, shows how much they have changed since then. Egan shared this image on social media, providing fans with a window into McGregor's early days as a fighter.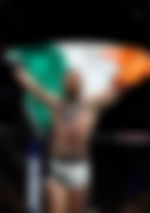 Egan was also part of McGregor's early UFC fight camps when he was working towards featherweight gold. The photo shared by Egan serves as a reminder of the hard work and dedication that was put into McGregor's rise to become a top MMA fighter.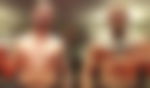 The photo is a reminder of the journey these two fighters have taken together. Further showcasing McGregor's growth and evolution as a fighter, as well as the bond he shares with Egan. It is a fitting reminder of the grit, determination, and hard work that goes into becoming a UFC champion.
From Teammate to Cheerleader: Egan's Letter to McGregor Before His Mayweather Fight
ADVERTISEMENT
Article continues below this ad
Tom Egan, Conor McGregor's former teammate at SBG Ireland, wrote a heartfelt letter to McGregor before his Mayweather fight. In the letter, Egan wrote, "Critique comes from a place of passion. Passion for the success of something." He went on to express that there's nothing cooler than watching a long-time friend succeed. "That's what friends are supposed to wish upon each other; health, love, prosperity and success," he wrote.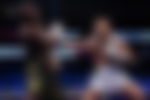 Egan's words were a reminder of the bond and support that McGregor had from his friends and teammates, even in the face of a highly publicized and high-stakes fight. The letter was a testament to the friendship and camaraderie that existed between the two fighters, even as they pursued their own individual goals.
ADVERTISEMENT
Article continues below this ad
Egan's letter also serves as a reminder that even the most successful athletes need support. Furthermore, encouragement from those around them. The letter was a powerful remembrance of the importance of friendship.
Watch This Story –  How much did Conor McGregor earn in 2022