Here's a Look at All of the Cast of The Ultimate Fighter Season 29
Published 05/27/2021, 12:47 PM EDT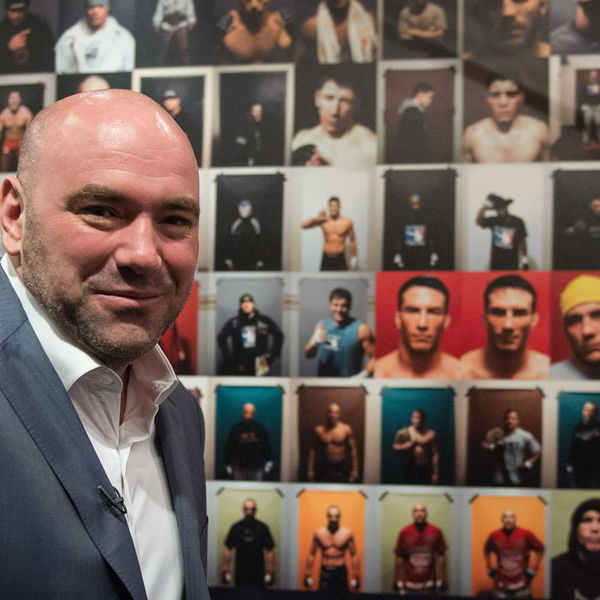 ---
---
The UFC's iconic television show, The Ultimate Fighter, is scheduled to return for the 29th time this year. With Featherweight champion Alexander Volkanovski and #2 featherweight contender Brian Ortega coaching, this season would feature 8 up-and-coming bantamweights and 8 middleweights, all hoping to make it under the bright lights. 16 fighters yearn to win a contract and fight as a professional with the premier MMA fighting promotion in the world. But there can only be 2.
ADVERTISEMENT
Article continues below this ad
ADVERTISEMENT
Article continues below this ad
Here's a look at the records and background of fighters competing in this installation of 'The Ultimate Fighter'.
Bantamweight division competing for The Ultimate Fighter contract
Daniel Argueta
Argueta has shown finishing prowess in almost all of his fights. He's coming in TUF with an undefeated professional record of 5-0 and an amateur record of 2-0. Out of the 7 fights that he has had, he's finished 6. Four of these finishes came from submissions and two were TKOs. He's moving down from 145 to 135 pounds for the show. "The Determined" comes from one of the best camps in MMA, the New Mexico passed Jackson-Wink MMA.
Brady Hiestand
22-year-old Washington native holds a 5-1 record as a professional 135er. He held the same record as an amateur. Hiestand started fighting his fighting journey as a 16-year-old. He has a background in karate and Brazilian Jiu-Jitsu. To understand the type of fighter 'Bam Bam' is, one needs to just have a look at his record. Spare one, all of his fights have ended with a finish. Out of his ten showings, he has finished 5 fights via submission and 3 via TKOs. Hiestand has, however, been knocked out twice in his career till now.
Dustin Lampros
Starting his career off with a two-fight losing skid as an amateur, Lampros has made quite a bounce back. The 27-year-old has earned all of his 5 professional wins via a finish. Training out of Sanford MMA, "Scrappy" has fought all of his 5 pro fights under Shamrock FC. The 27-year-old credits former UFC welterweight champion Tyron Woodley for mentoring through his career. He brings an aggressive fighting style to the octagon. However, the bantamweight has been inactive since November 2019, however.
Vince Murdock
Murdock is one of the most experienced guys competing in the bantamweight division of TUF 29. He has a mixed record of 11 wins and 6 losses. Having competed in Bellator, and the Contender series, Murdock has had an interesting career till now. The Team Alpha Male standout has had to deal with USADA suspensions, brain surgeries, but the fighter hopes to make up for lost time with The Ultimate Fighter opportunity.
Mitch Raposo
Former Cage Titans stalwart Mitch Raposo holds a perfect record in his fight career. At 5'5", the 22-year-old is one of the smaller bantamweights of the show. Raposo says that he has been training since 12 and has trained full time since. Currently, he trains out of the New England Cartel, with the likes of Rob Font and Calvin Kattar. He has been aiming to be a professional fighter signed with the UFC all of his life and hopes to make the most of the opportunity he's presented with right here.
Super happy to announce that I will be on the next season of the UFC's Reality Show The Ultimate Fighter. I've been dreaming about this since I was 12 years old and I can't wait to get this show going and make my dreams a reality at 22 years old. LFG 🔥 #mma #ufcbound #UFC2021 pic.twitter.com/uTUOoaQtaW

— Mitch Raposo 🏆 (@Mraposo_) April 18, 2021
Joshua Rettinghouse
Rettinghouse has the most experience of all the guys competing in the contest irrespective of divisions. He took a young Marlon Moraes to a decision back in 2014. "The Finisher" has fought for championships in M-1 global and WSOF in his career, which has almost spanned over a decade. At 31, the accountant/cage-fighter will be the oldest in the house.
Liudvik Sholinian
Sholinian is young into his fighting career, with only 2 years as a dedicated mixed martial artist. The Armenian/ Ukranian is a well accoladed wrestler, having represented Ukraine on the international circuit. He last competed as a featherweight with Lights Out Xtreme Fighting 4 back in 2019. He has a grappling-heavy, high-pressure fighting style.
Ricky Turcios
BJJ brown belt and Team Alpha Male member Ricky Turcios started his journey practicing Tae-Kwon doe when he was young. He appeared in the contender series when the show was in its infancy. The fight didn't go his way and Turcios was handed his first professional defeat. He attributes the DWCS loss as a big reason behind his success ever since. "Pretty Ricky" has fought for Bellator as well.
The Middleweights competing for The Ultimate Fighter contract
Aaron Phillips
The 30-year-old Alaskan middleweight fighter has had an impressive fight career. Philips has been a lifelong wrestler and turned to MMA when his brother started fighting professionally. He credits his brother for fostering his interest in the sport. He dominated the regional MMA circuit in Alaska before entering the Cage Fury Fighting Championships. His single showing with the promotion was an unsuccessful one.
Andre Petroski
Fighting out of New Jersey USA, Andre Petroski has finished all his five matches with wins. He has held the Middleweight championship in the 'Art of War' promotions. Being a lifelong fan of the sport and UFC, the former collegiate wrestler is looking to make the most of the opportunity.
Bryan Battle
The 26-year-old started combat training late in life with no prior experience in any fighting discipline. In his six professional bouts, he has won five and lost only 1. Out of his wins, 4 have been finishes. He rides on a four fight win streak into the TUF mansion.
Ryder Newman
Fighting out of Xtreme Couture, Newman has been wrestling his entire life. He is a highly accoladed wrestler and made team USA. Although he got knocked out in his first professional fight, he is currently on a two fight win streak. He's a smaller middleweight, having competed in the welterweight division prior.
Tresean Gore
Treasan Gore aims to be the middleweight champion in the UFC soon. The South Carolina native is 3 fights deep in his professional career as a cage fighter and has lost no fight till now. He moves down a weight class to compete in The Ultimate Fighter. Going into the TUF mansion, Gore is confident in his abilities as a grappler and a striker to bring him home the title.
Miles Hunsinger
Getting inspired from TUF 1, Hunsinger began his career as a combat sports athlete as a wrestler. He has been dominant in his career as a cage fighter till now. He bolsters an undefeated record of 10-0. Having competed in PFL, LFA, this is the perfect time for the 30-year-old to break into the UFC.
Kemran Lachinov
Kemran 'Killer Kem' Lachinov has been competing in Bellator's welterweight division since 2019. Lachinov immigrated from Turkey to USA when he was young and attributes his wrestling ability to his genetics. 'Killer Kem' holds a 10-3 record and was defeated by Shamil Nikaev in his last fight with Bellator in December 2020.
Gilbert Urbina
ADVERTISEMENT
Article continues below this ad
Training out of Cowboy Cerrone's BMF Ranch, 25-year-old Urbina holds a 6-1 record as a pro fighter. He follows his brothers' footsteps, and both have been part of TUF in its prior installations. His only professional loss came to one of the rising prospects in the UFC, Sean Brady.
With fighters coming in from various stylistic as well regional backgrounds, this season of The Ultimate Fighter has all the makings of turning into a classic. The first episode of the season would air on ESPN+ on June 1.
ADVERTISEMENT
Article continues below this ad