Alexander Volkanovski Details the Impact of Filming 'The Ultimate Fighter' Against Brian Ortega Before They Fight
Published 05/27/2021, 5:57 AM EDT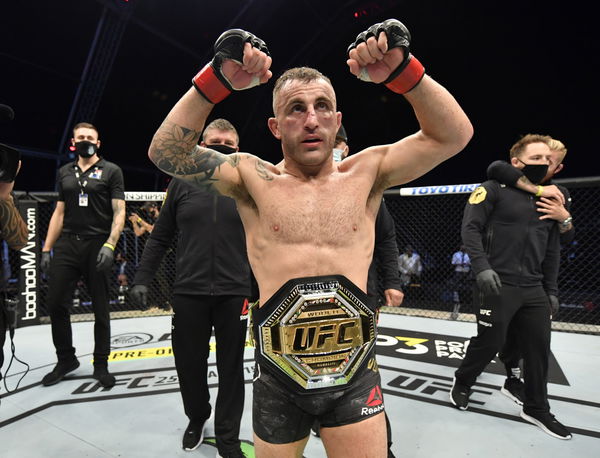 ---
---
UFC featherweight champion Alexander Volkanovski spoke to ESPN's Brett Okamoto just a few days out from the airing of TUF. Alexander 'The Great' coached against his upcoming opponent, Brian Ortega in the show's return to the screen. Chiefly, they were slated to fight back in March, however, due to certain delays, the UFC called Volkanovski and Ortega to serve as coaches.
ADVERTISEMENT
Article continues below this ad
'The Ultimate Fighter' 29 premiers on the ESPN network from June 1 and comes back after a meaningful hiatus. At one point it seemed like the show wouldn't make its way back to the screen with declining interest. However, after a hiatus, the UFC decided it was time to revive the show that served as a launching pad for the company.
ADVERTISEMENT
Article continues below this ad
Alexander Volkanovski: Chasing featherweight GOAT status
Okamoto asked Volkanovski to comment on the impact that coaching alongside a rival has had on the eventual title fight itself. TUF notoriously produces several rifts between the coaches that add to the appeal of the fight. Volkanovski explained that watching the taped version of the show could help provide additional insight into his opponent's mindset.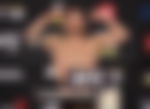 "Man, you just have to do what you got to do. I'm going to capitalize on the extra time I have so we're going to do more film study. We're going to see how he's coaching… I want to see how he's coaches. There's so much knowledge we can get out of how they train or whatever it is. We can use that to our advantage too. We're all about strategy and game planning. And now I get to really work on things I've already been working on."
ADVERTISEMENT
Article continues below this ad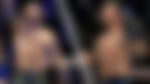 "We might find things from the show to work on. I might see how he reacts to little jokes and little pranks. If he's going to have a hot head in situations like that, maybe I'm going to try and stir him up at the weigh-in. That's not usually me, but I'm going to understand how he works and I'm just going to play with it, run with it."
Brian Ortega and Alexander Volkanovski's clash in the cage will draw in plenty of eyeballs especially after the show wraps up. What's more, both men have a chip on their shoulders and are keen to assert their position in the division. As it stands, the bout offers several compelling stylistic elements. Hence, it is one to watch out for in 2021.
ADVERTISEMENT
Article continues below this ad