Chito Vera Warns Henry Cejudo Over UFC Champ Aljamain Sterling's Skills: "You Can Be Olympian Whatever…"
Published 12/28/2022, 3:08 PM EST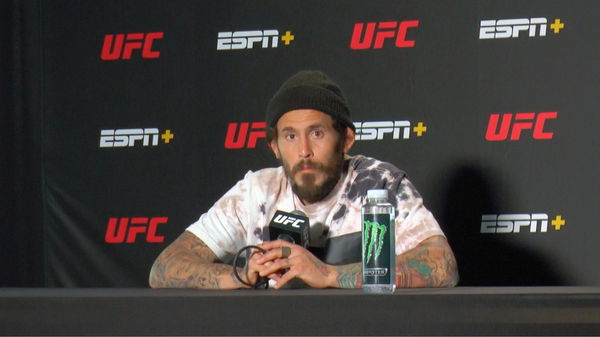 Marlon 'Chito' Vera is currently ranked fourth in the UFC bantamweight division. He recently appeared on Michael Bisping's podcast alongside Anthony Smith. In addition, during the conversation, he issued a warning to Olympic Gold medalist and former two-division champion Henry Cejudo. Moreover, he believes that Cejudo's Olympic wrestling gold medal will mean nothing when he faces Aljamain Sterling in the octagon.
Sterling, known for his relentless pace and power, has consistently proven to be a tough opponent in the bantamweight division. According to Vera, Sterling is comfortably overweight during the off-season but still manages to cut weight effectively for fights.
ADVERTISEMENT
Article continues below this ad
Evidently, this, combined with his impressive power, makes him a tough challenge for anyone, including Cejudo. However, Sterling has won his recent UFC fights controversially and perhaps is yet to win over the fans as a champion.
Chito Vera warns Henry Cejudo over his potential match-up against Sterling
Cejudo retired from the UFC in May 2020 after successfully defending his bantamweight title against Dominick Cruz in a second-round victory at UFC 249. However, he remains vocal about potentially making a comeback. Moreover, the comeback fight against Sterling seems quite possible.
He said, "I just think, Sterling, he's just too big for him. Like he's gonna shoot a shitty shot. but the strength is gonna make him go to him. And make him carry his weight."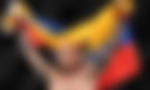 "Because even Cruz was able to get to Cejudo's his legs. I mean, you can be Olympic whatever you are, but this is MMA. if I punch in the face, you're not this problem. So he's a different animal."
Chito Vera suggests Cejudo learn from Rousey Vs Holms
ADVERTISEMENT
Article continues below this ad
At UFC 193, Holly Holm defeated Ronda Rousey. She was the top pound-for-pound female athlete in mixed martial arts and a big celebrity. In addition, it was unlikely that she will taste defeat before retirement. Moreover, the defeat came in the form of a brutal second-round knockout.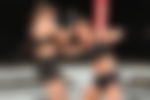 As Rousey moved forward, 'The Preacher's Daughter', was able to evade her and keep her at arm's length. What was surprising was Holm's ability to land several hits on Rousey. Moreover, she escaped before Rousey had the chance to respond. Holm's left-handed stance and strong footwork were instrumental in her victory.
ADVERTISEMENT
Article continues below this ad
Every time 'Rowdy' was within striking distance, Holm would either hit her with a strong jab or use her leading hand. She did that to block Rousey's attack, setting up a left hand to the face. And each time, Holm would move away, forcing Rousey to reset before trying to engage again.
Watch This Story – Arnold Schwarzenegger and other athletes who suffered from depression and anxiety
Edited By: Vineet Nandwana