Conor McGregor Dealt Huge $1.3 Million Blow Just When Friend Artem Lobov Sues Him for $30 Million Proper 12 Deal
Published 11/25/2022, 10:00 AM EST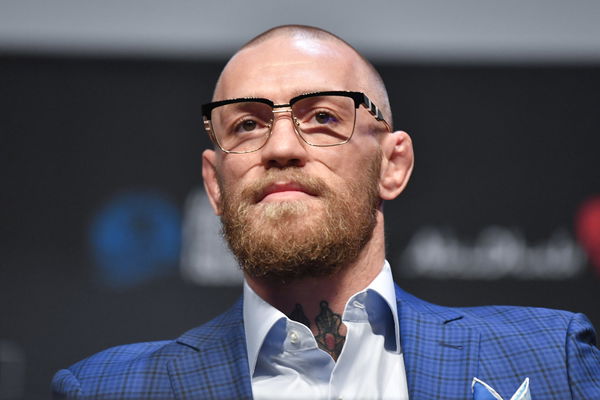 Conor McGregor is a former double-division champion in the UFC. McGregor has earned a massive amount from his fights in the Octagon and his business ventures outside the cage. The Notorious has expanded his brand worldwide, through his influence in the UFC. He is the proud co-founder of brands Proper No.12 and August McGregor. However, recently, the Irishman is wading through financial turmoil. His pub, The Black Forge Inn, brought a loss, and his close friend, Artem Lobov, sued him for millions of dollars.
Will Conor McGregor come out of this battle victorious?
ADVERTISEMENT
Article continues below this ad
Conor McGregor facing an uphill battle
'Mystic Mac' had a shocking revelation when his pub, The Black Forge inn recorded a loss of $1.3 million for the year. The business operated on a $1.6 million loss the previous year, mainly due to the impact of the pandemic. Therefore, Pubs had to operate on strict regulations as a result of Covid-19.
An employee at the pub reported, "The Black Forge Inn, like countless others, was impacted by the pandemic shut down and reduced hours."
He later said, "We knew we would be operating at a loss but we continued to serve the community and immediately ramped up once we were allowed to open." He further added, "With our notoriously generous owner, Conor McGregor, sparing no cost in bringing all the excellence Ireland has to offer to our amazing pub."
McGregor promotes the bar regularly. He also has opened new branches to spread Irish culture across the globe. Recently, the Abu Dhabi branch of Black Forge Inn celebrated a free weekend. Abu Dhabi acted as host for the F1 Grand Prix and The Notorious had to celebrate that.
Even McGregor and his fiance, Dee Devlin, were in attendance at the event.
Artem Lobov is not on the same side as 'The Notorious'
Conor McGregor faced a dispute over Proper No.12 with his friend Artem Lobov. His close friend and UFC veteran, Artem Lobov, claimed he gave the idea for the Irish whiskey company and demanded a $30 million share. "I was the person who came up with the idea to do a whiskey for Conor," said Lobov.
ADVERTISEMENT
Article continues below this ad
He also demanded 5% of the total amount generated from a 2021 acquisition deal worth over $600 million. The Irishman and his other partners split this huge amount between themselves.
The initial buyout that McGregor offered was a reported $1 million, which Lobov promptly rejected.
WATCH THIS STORY: Who is Conor McGregor's fiance Dee Devlin?
ADVERTISEMENT
Article continues below this ad
Do you think McGregor will return to the octagon to overcome these financial woes?
Edited By: Vineet Nandwana