Conor McGregor's Spectacular Performance 'Against a Fighter That Was Refusing Retirement' Triggers Fans
Published 01/18/2023, 2:45 PM EST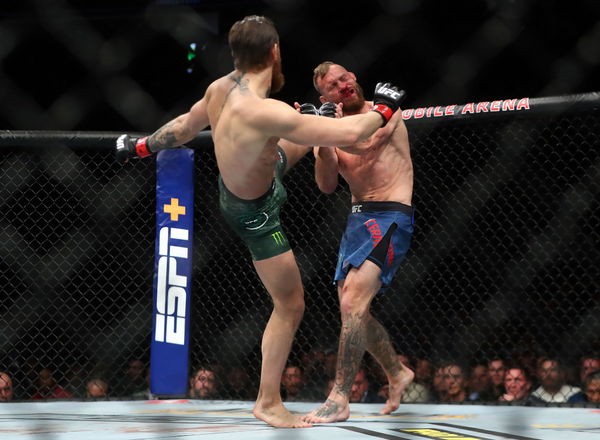 UFC recently tweeted about one of the most impressive comeback performances in the sport's history. After a hiatus of over a year, Conor McGregor returned to the Octagon. He did so to take on veteran fighter Donald Cerrone at UFC 246. The fight was in the welterweight division, marking McGregor's third appearance in this weight class. He had previously fought against Nate Diaz twice in the welterweight division.
The victory against 'Cowboy', was a testament to McGregor's skill. It also marked a new chapter in his career, as he looked to continue his dominant ways and make a run at the welterweight title.
40 Seconds of Fury: Fans React to return of Conor McGregor
ADVERTISEMENT
Article continues below this ad
UFC fans were quick to react to the tweet by the organization, commemorating the day that Conor McGregor returned to the Octagon. This was after a hiatus of over a year. The tweet highlighted the impressive victory of McGregor against Donald Cerrone. Here is what the fans had to say:
One fan said:
Whilst some fan talks about what 'Cowboy' was going through:
If u didn't know how cowboy felt you would think that the fight was rigged. Jc no competition

— Skinny Mathias (@SkinnyFormal) January 18, 2023
A fan shares his opinion:
karate stance mcgregor > bearded mcgregor

— Pedrão.java (@pdferreira_) January 18, 2023
Another fan said:
Fought washed Cerrone on a losing streak. Cerrone himself being a journeyman. Give it a rest please.

— Coleslaw (@ColeslawBurner) January 18, 2023
One fan said:
This remains one of, if not the greatest performance in ufc history. Masterclass. And cowboy had the most wins in UFC. Impressive.

— Derek (@Derek5841) January 18, 2023
Whilst some fans said:
A fan shared a theory:
The UFC knew exactly what they were doing when they made this fight lol Cowboy has folded in every big fight.

— ColbyBot (@ColbyBotV2) January 18, 2023
Another fan said:
One fan said:
Despite the time away from the sport, McGregor needed only 40 seconds to secure a TKO victory over Cerrone. In addition, sending a coherent message to the rest of the welterweight division that he was back and ready to compete for the title.
Donald Cerrone Reflects on his Loss to McGregor
ADVERTISEMENT
Article continues below this ad
Donald Cerrone, a veteran fighter in the UFC, recently gave insight into his fight against Conor McGregor. He explained that the biggest stage, with millions of eyes watching, was supposed to be his moment, but he didn't want to be there. He said that the feeling was strange, and he couldn't answer it any clearer.
Cerrone also revealed that when he was in the back waiting for the fight, he didn't even want to go out there. 'Cowboy' explained that when McGregor gave him the opportunity to take the door and get out; he took it. He described this as his "inner b*tch" taking over and admits to having to live with that every day.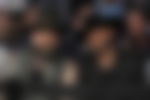 The statement from Cerrone is a rare insight into the mindset of a fighter, and it's clear that he's still coming to terms with his defeat. It's a reminder that even professional fighters are human and can have a range of emotions going into a fight, even if it's on the biggest stage.
ADVERTISEMENT
Article continues below this ad
Watch This Story –  How much did Conor McGregor earn in 2022
Edited By: Vineet Nandwana