Controversial Podcaster Joe Rogan Takes a Jibe at Olympic Sport, 'Swimming'; Says 'It's Not Like Doing Jiu-Jitsu'
Published 10/10/2022, 11:02 AM EDT

Follow Us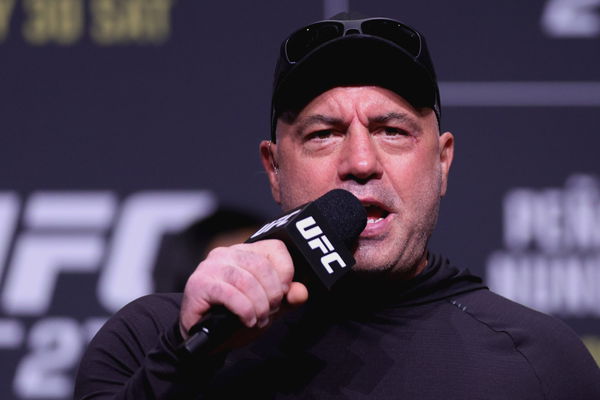 Joe Rogan is America's favorite podcast host. The stand-up comedian also is a skilled MMA Fighter. In a recent episode of the JRE, Rogan revealed his distaste for swimming.
The comedian ended up comparing it to a martial arts technique. Famous comedians joined the podcast host on the latest episode discussing Sober October.
ADVERTISEMENT
Article continues below this ad
Joe Rogan mocks Swimming and compares it to Jiu-Jitsu
Joe Rogan is an American Stand-up comedian, who always gives his honest observations. Especially in his podcast, The Joe Rogan Experience, the host doesn't shy away from presenting his truths. In episode #1879, his close friends and comedians, Tom Segura, Ari Shaffir, and Bert Kreischer, join Rogan.
A discussion emerges when Ari Shaffir talks about the story of Captain James Cook, a famous British explorer. He reveals that the man who discovered Hawaii, surprisingly, doesn't know how to swim.
Shaffir continues that despite going on many voyages across the world on a boat, Captain Cook was hesitant to learn. "He f****** traveled the world, discovered the sandwich islands and all of Hawaii…" and adds, "He never learned how to swim. That's how they got him."
Shaffir narrates the story of how the man ultimately succumbed to death.
Rogan feels a bit off about the fact and says, "How long does it take to learn to swim?"
The comedian throws back-to-back shots at the Olympic sport, mimicking the swimming action. He adds, "I think I learned to swim in about 10 minutes" and claims how easy it is.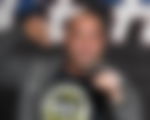 The UFC commentator claims that learning how to swim is easy and not something that people have to master. He compared it to martial arts and said, "It's not like doing Jiu-Jitsu" and adds "it's f***ing, you do this…[moves his hands in the air] 'you breath… [you move hands, breath] "
ADVERTISEMENT
Article continues below this ad
Rogan mocks Captain Cook for not being able to swim, despite spending most of his time around water bodies. "What a f***ing weird thing to not know how to do? I could understand if you don't grow up near a pool… You never learned…"
Jiu-Jitsu is a Japanese martial arts technique that requires a lot of practice. Along with swimming, Jiu-Jitsu is also an Olympic sport and is one of the toughest arts to master. Rogan, however, wouldn't put the two sports in the same bracket, as they couldn't be further apart.
ADVERTISEMENT
Article continues below this ad
WATCH THIS STORY: How many kids does Joe Rogan have after marrying Jessica Ditzel?
Do you agree with Rogan's take on swimming?
Edited By: Deepika Bhaduri