Devastating News on UFC's Return to London as the Paddy Pimblett Spectacle Gets Canceled
Published 01/17/2023, 1:17 AM EST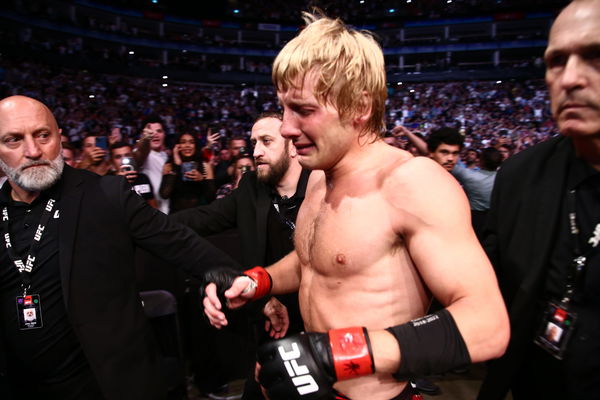 Paddy Pimblett, a UFC lightweight star, had a tough end to the year 2022. Baddy's last win against Jared Gordon was met with controversy as he won via unanimous decision. Many believed that Gordon was more dominant during the majority of the fight. This controversial decision did not sit well with fans and the entire MMA community. Moreover, he even went on to say that he was the more dominant fighter out of the two during his post-fight interview. Many put Dana White and the UFC under heavy scrutiny for the decision. However, Pimblett had a golden opportunity to turn things around with the opportunity to fight and possibly win in front of his home crowd.
Unfortunately, it looks as if that chance has been missed. Everything was on the cards for him to face Terrance McKinney at UFC London. But recent reports mention that he might have to pull out of the fight. Pimblett's recent setbacks have been a disappointment for both him and his fans. But, Pimblett is a fighter. He will work hard to come back stronger and regain his spot in the UFC.
Is Paddy Pimblett out of UFC London?
ADVERTISEMENT
Article continues below this ad
Pimblett's injury has been confirmed by a doctor, who examined his ankle and announced that surgery was required. Reports suggest this procedure will take place in March, which is the same month as the UFC's return to London.
The doctor said, "Looks like you have got a small amount of cartilage, the other thing you've got is all this white stuff around here, that's all fluid and what all the swelling is."
"When we look at the ligaments which joins from your fibula, you've probably got what we call a grade two injury," he further added.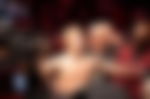 The British fighter was previously linked to a bout with Terrence McKinney. However, it seems this matchup will have to wait as Pimblett's recovery process is important for his performance.
The UFC matchmakers will have to decide if this is the direction they want to take with Pimblett's next match.
ADVERTISEMENT
Article continues below this ad
Paddy 'the Baddy' with a punchy response to McKinney's callout!
When Terrence McKinney called out Pimblett, the lightweight star had a quick response. Pimblett said, "Everyone wants to fight me. He's got less than 100,000 followers and I'm at 1.8 million or something. That's why they want to fight me." Pimblett also added, "But also, I'm not a very scary dude."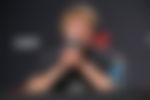 Pimblett's comment highlighted the fact that fighters often use social media as a means to call out their opponents and gain exposure. Moreover, his comment also shows that he is not intimidated by McKinney and is ready for a fight if given the opportunity. The fans are eagerly waiting for the match between these two fighters.
ADVERTISEMENT
Article continues below this ad
Watch This Story – SEAN STRICKLAND BLASTS CONOR MCGREGOR "WANNABE" PADDY PIMBLETT