Dustin Poirier Says Samsung Reached Out to Him for an Organic and True Bond
Published 05/26/2021, 2:57 AM EDT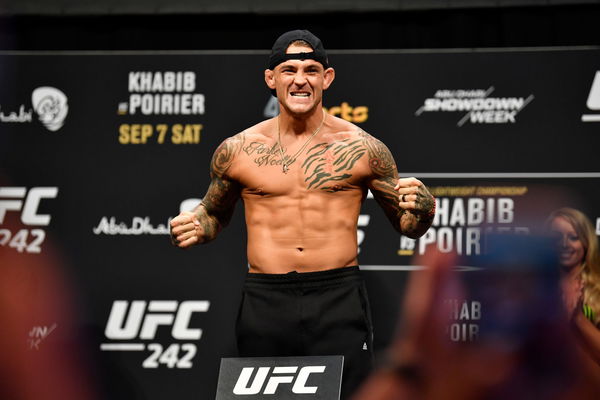 ---
---
Dustin Poirier, one of the top lightweights signed with the UFC, is probably one of the promotion's most well-renowned faces at the moment. Especially after his stellar performance against 'The Notorious' Conor McGregor at UFC 257, Poirier's star has never been higher.
ADVERTISEMENT
Article continues below this ad
Obviously, this boost in popularity has attracted many brands and endorsements to support the fighter. One of the most recent of such prominent brands to add their names to the fighter's sponsorship list was Samsung.
Poirier came to the attention of the Korean tech-giant when he appeared on the Joe Rogan Experience back in February 2021, after defeating McGregor. During the podcast, Poirier and Rogan had a brief conversation about phones as Poirier took almost 8 minutes to send Rogan some images from his Samsung to his iPhone.
ADVERTISEMENT
Article continues below this ad
The comedian/podcaster play-mocked Poirier for using Android and not iOS. 'The Diamond' said that he was used to it and would likely not switch from the android based devices.
Dustin Poirier talks about his approach to signing with sponsors
Samsung recognized this commitment and sent Poirier some devices. The fighter posted that on his Instagram stories.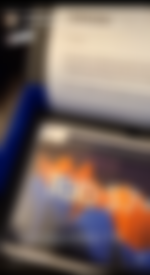 Addressing the sponsorship later on 'THE FIGHT' with Teddy Atlas podcast, Poirier said, "I am out here on Joe Rogan's podcast, talking about how much of a fan I am of Samsung and they reach out and it's just organic and true because I am using the product. So I am thankful for those brands that wanted to align themselves with me."
ADVERTISEMENT
Article continues below this ad
Throughout his fighting career, Poirier has aligned himself with brands that he uses. Poirier has partnered with companies like Everest, Tomahawk Rentals, Samsung, PowerDot, Celsius, clothing brand Venum and gaming company EA Sports via the UFC. Joe Rogan's own nutrition brand Onnit acts as a sponsor to Dustin Poirier.
Poirier further explained his approach while signing with a sponsor on the Teddy Atlas podcast. The Louisiana native said, "I am not going to partner with a brand unless it's something that I used….. It's easy to add these advertisements in when I am using the product."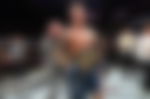 ADVERTISEMENT
Article continues below this ad
Being one of the most marketable faces in the company, 'The Diamond' is popular for his extensive philanthropy work. His 'Good Fight Foundation' sees him do extensive work to cater to the needs of the underprivileged of the sub-Saharan region, primarily.