Everything You Need to Know About Tyron Woodley's Rap Career
Published 03/26/2021, 2:22 PM EDT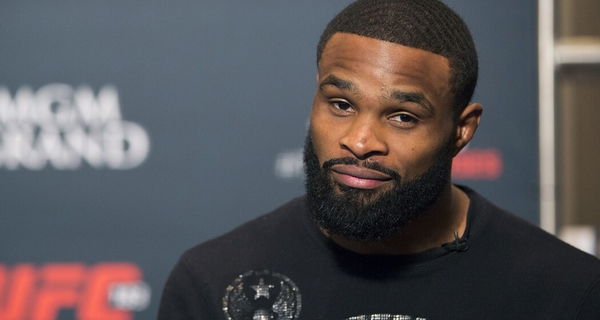 ---
---
The former UFC welterweight champion Tyron Woodley aka 'The Chosen One' dipped his toes in the music industry in the year 2019. So far in his rap career, he has released multiple songs, both singles, and collaborative features.
ADVERTISEMENT
Article continues below this ad
'The Chosen One' released his first single rap music video on the 6th of August 2019, on YouTube. He named his first single 'Money and The Love'. As of now, it has a total number of 373,080 views.
ADVERTISEMENT
Article continues below this ad
After successfully defending his title against Darren Till at UFC 228, he marked his 4th consecutive defense, and to celebrate it he talked about releasing his new rap single called 'I'll Beat Yo Ass'.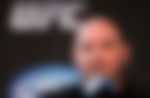 Tyron Woodley's ArchAngels
After releasing his first single, Woodley, along with AMG T-Dubb-O, formed a band called 'ArchAngels'. They have produced a number of songs together, featuring other rap artists as well.
They released the first ArchAngels music video on the 27th of August 2019, the same month he released his first single. ArchAngels' first song called 'Slice' also featured another artist who goes by the name Berner415. As of today, their music video has a total number of 30,062 views on YouTube.
After their first music video, they released two more songs named 'Dead Ass' and 'Insanity'. As of now, Dead Ass reached around 46,000 views and Insanity reached around 26,000 views on YouTube. Insanity also featured another rap artist who is known by the name 'The Knuckles'.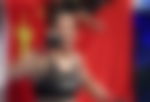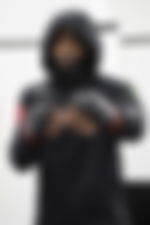 "The Chosen One" working with other artists
Woodley has collaborated with many rappers. Late in 2019, Woodley worked as a featured artist in a song called 'Sky.Wlkr' by Edward Scissorhands. He was also the producer of the music video.
ADVERTISEMENT
Article continues below this ad
Apart from rappers, he has also worked with the well-known Randy Couture. He made a cover song of 'Old Town Road' with Couture performing the singing part and him performing the rap.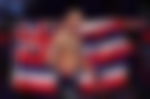 ADVERTISEMENT
Article continues below this ad
Although Woodley might not have made it to the top in his rap career as he did in the UFC, he has reached out to well-known rappers such as Wiz Khalifa and Snoop Dogg for an opportunity to collaborate with them to hone his craft and gain more popularity in the rap industry.