"I Hung Onto That Thing for Dear Life" – Dana White's Narrow Escape From Becoming Shark Food
Published 01/21/2023, 6:41 AM EST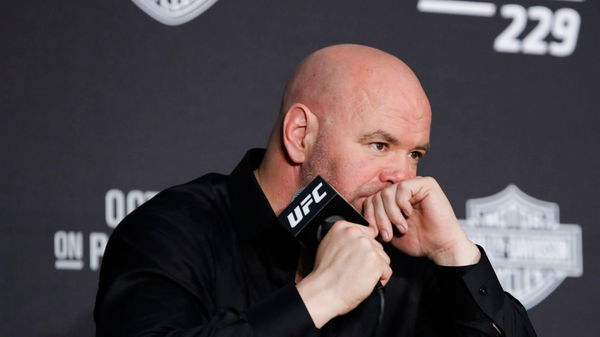 UFC President Dana White is a man who has built an empire on the back of mixed martial arts. He has taken the UFC from a small niche organization to one of the most popular and lucrative sports in the world. However, despite his success and the fierce reputation he has built, Dana White has always had a complicated relationship with his mother, June White. Moreover, in her book 'King of MMA: An Unauthorized Biography', she offers a unique and personal perspective on her son's life.
Despite the fact that Dana White presides over one of the most powerful and lucrative organizations in the world of sports, UFC, it is clear that he is not invincible. A business that is built around some of the toughest and most adept fighters on the planet requires running with a fearless attitude and a willingness to take risks.
However, according to June White, her son's bravado may only be a façade. In addition, she revealed his true fears in her book. It is clear that Dana White is not just a tough businessman. However, also a complex human being with his own set of fears and vulnerabilities.
ADVERTISEMENT
Article continues below this ad
Dana White: Fearless UFC President or Afraid of the Big Blue?
June White, in her book, delves into the personal life of her son, Dana White, and one of his biggest fears is revealed to be the ocean and sharks. Despite his love for the seaside and all the activities it offered, a traumatic experience in his 20s left a lasting impact on him.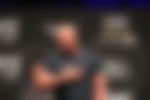 White recounted a trip to Mexico with friends where they thought to go out on a blow-up banana. A small inflatable raft that is towed behind a boat. The driver of the boat was determined to throw everyone off into the ocean. However, Dana clung to the raft for dear life. He knew that there were sharks in the ocean and he didn't want to be their food. The scene played out in front of everyone, even people on the beach, who were laughing at the situation.
He said, "I hung onto that thing for dear life. There was no way in hell that guy was going to dump me in that water."
The experience left a lasting impact on Dana White. Moreover, it is clear that the ocean and sharks continue to be one of his biggest fears. This shows that despite his fears, Dana White is a determined and resilient individual who has the ability to overcome the odds.
Tyson vs. Sharks: The Unlikely Showdown Arranged by White
Mike Tyson, the former heavyweight champion boxer, once shared a surprising story about UFC president Dana White, as reported by 'GiveMeSport'. According to Tyson, White once got him a job on Shark Week. It is a popular television series about sharks and even made him fight sharks.
ADVERTISEMENT
Article continues below this ad
"He gets me a job on shark week, he really cares about me – Dana really cares about my well-being," joked Tyson in an interview. "I'd rather fight a lion, but now I got to fight a shark? Oh, he really cares about me."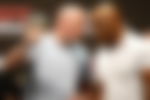 White explains that the opportunity came up when they were discussing Tyson's career and potential opportunities. "I got you a TV show, I got you Shark Week, so he had to go down and swim with these sharks," White said.
ADVERTISEMENT
Article continues below this ad
It's not clear whether Tyson actually fought sharks or not. However, the story highlights the close relationship between the two and White's willingness to think outside the box when it comes to opportunities for his fighters.
Watch This Story: "WTF Is This Madness Dana" – Despite Being Bewildered by Dana White's Power Slap, Conor McGregor Is 'In' With the League