I'm Gonna Go With…"- Long Time Adversary Israel Adesanya Makes His Pick for Jones vs Gane at UFC 285
Published 03/03/2023, 4:28 AM EST

Follow Us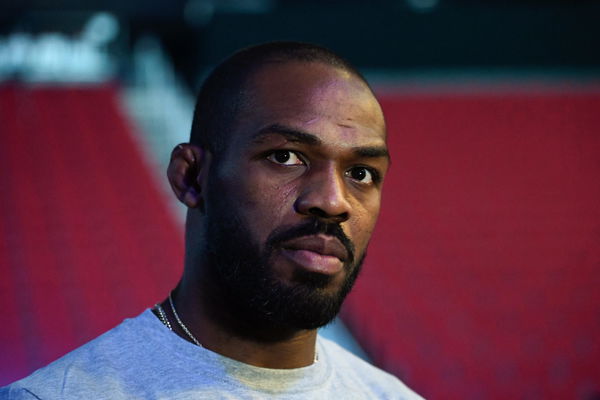 The return of Jon Jones to the UFC is a moment that fans have been eagerly anticipating for years. After three years away from the sport, Jones is making a comeback, and it's bigger than ever. He is moving to heavyweight and will be fighting against Ciryl Gane for the vacant heavyweight title at UFC 285.
The excitement around Jones' return is palpable. Fans are eagerly speculating about how he will fare in the heavyweight division. However, not everyone is convinced that Jones will come out on top. In a recent video on his YouTube channel, Israel Adesanya broke down the UFC 285 main event and ultimately picked his winner.
Adesanya picks the winner of the Jon Jones comeback fight
ADVERTISEMENT
Article continues below this ad
The former UFC middleweight champion praised Gane's kicks, footwork, and striking abilities. He said that Gane has a diverse skill set and is one of the "special few fighters". Adesanya also acknowledged that Jones has an edge in wrestling and in range control. A lot of fans are picking Jon Jones as a favorite to win this fight, but Adesanya does believe that Gane has what it takes to defeat Jones.
He believes that Gane's active presence in the octagon and well-rounded skill set makes him the likely victor in the fight. "I think because of the activity, to be honest, and who he is, I am gonna go with Ciryl," said Adesanya.
Adesanya also stated that he is very excited about the fight as both fighters are "very good". "F*ck this is exciting. The more I think about this fight, the more excited I get," Adesanya said.
ADVERTISEMENT
Article continues below this ad
Jon Jones and Israel Adesanya
It's worth noting that Jones and Adesanya have never had a good relationship. The two have been exchanging barbs on social media for years, and there's a certain level of animosity between them. Therefore, Adesanya's pick of Gane over Jones isn't surprising, given the history between the two fighters.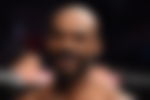 Despite Adesanya's prediction, fans are still excited to see Jones back in the octagon. His dominance in the light heavyweight division was unparalleled, and many are eager to see if he can replicate that success in the heavyweight division. Jones has always been known for his work ethic and determination, and there's no doubt that he'll be looking to prove his doubters wrong.
ADVERTISEMENT
Article continues below this ad
Watch This Story – Jon Jones Vs Ciryl Gane Backup Revealed