Joe Rogan Asked to Answer on His Podcast by Demetrious Johnson for UFC-ONE Championship Trading Insinuation – 'You Kinda Convinced Him, "Who Gives a S**t"'
Published 10/28/2022, 12:00 PM EDT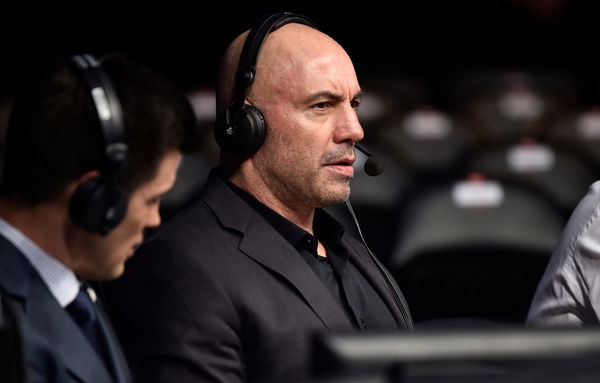 Demetrious Johnson has seen it all in the UFC. He recently started a new journey by joining the One Fc championship. The 12-time Flyweight World Champion suspected Joe Rogan's involvement in the trade deal that involved him being traded for Ben Askren. Joe Rogan further had an interesting response to this accusation.
The 'Mighty Mouse' has had a fulfilling career in the UFC and willingly made the move to One Championship. The 55-year-old podcast host invited him onto The JRE MMA show to talk about this move. Johnson also explained how UFC president Dana White was completely against this trade deal and thought it was the worst trade deal in the history of trade deals. But was somehow convinced in the end…
ADVERTISEMENT
Article continues below this ad
Joe Rogan explains his involvement in Demetrious Johnson's trade deal
In episode #131 of the JRE MMA show, Rogan denied Johnson's accusation of him being the reason for the trade deal between Ben Askren and Demetrious Johnson. But, The "Fear Factor" host agreed that he always wanted to see Askren fighting in the UFC.
'Mighty Mouse' said "Ben Askren has been fighting in the One FC for a long time right"
"So they were like, let's do a trade, right…" "we'll give you Ben Askren for Demetrious Johnson" about the landmark trade deal between One Fc and UFC.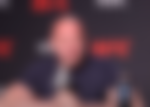 "At one point, I heard that you know, Dana (White) was like 'no, I don't wanna make that happen'"
"I was told that you kinda convinced him." "Who gives a shit, get Ben Askren or something like that…" the flyweight fighter said about Joe Rogan convincing UFC president Dana White to do the deal.
ADVERTISEMENT
Article continues below this ad
The famous podcast host and stand-up comedian confessed " I was definitely trying to get them to get Ben Askren…" and added "But, I was trying to get them to get Ben Askren back when he was in Bellator. When he was in his prime." Talking about Askren's amazing fights back in Bellator.
WATCH THIS STORY: Is Joe Rogan retiring from the UFC?
Demetrious Johnson is widely considered one of the greatest pound-for-pound MMA fighters of all time. 'Mighty Mouse' has dominated the UFC scene by accomplishing 11 World-title defenses and setting a record. Today, DJ is an inspiration to many youngsters who pursue the art of mixed martial arts.
ADVERTISEMENT
Article continues below this ad
What do you think about the trade deal between UFC and One FC?
Edited By: Vineet Nandwana