"Judging This Man on 3+ Years" – Jon Anik Defends New UFC Champ Jamahal Hill as Dana White Controversy Mars UFC 283 Triumph
Published 01/23/2023, 9:15 AM EST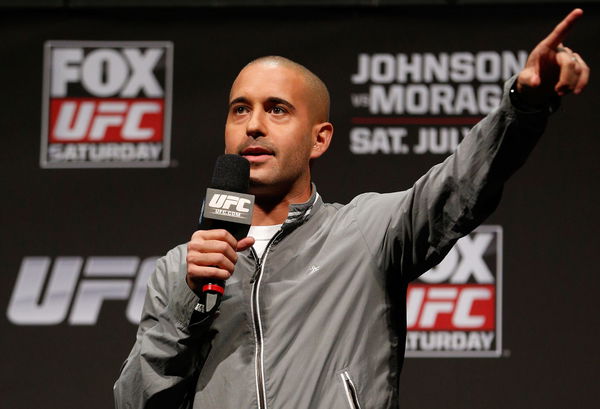 Jamahal Hill delivered an outstanding performance at UFC 283 in Rio de Janeiro. He did so by emerging victorious against fan favorite Glover Teixeira to claim the UFC light heavyweight title. Despite Glover's resilience to fight until the final bell, Hill dominated the match from start to finish.
This ultimately was the push for Glover to retire at the end of the fight. Moreover, UFC anchor Jon Anik was quick to defend Hill's 'classy' victory. Hill's class was visible during his emotional post-fight interview and when he gave the belt to his team.
ADVERTISEMENT
Article continues below this ad
During the match, Glover, at 43 years old, came to the realization that it was time for him to retire and make way for the next generation of fighters. Hill's commanding performance in the ring was a testament to his skill, dedication, and potential as a fighter. It's clear that Hill has a bright future ahead in the UFC.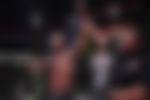 Hill's victory is a sign of things to come, and fans can look forward to seeing him continue to make a name for himself in the UFC's light heavyweight division. Hill's win shows that the new generation is here to stay and they are ready to take over.
Jon Anik defends Jamahal Hill
The recent tweets regarding Jamahal Hill, the new UFC champion, have caused controversy among fans. Some tweets have criticized Hill for professing that it is acceptable to hit a woman if she hits you during a confrontation you started.
I am judging this man on 3+ years of the way he has treated our entire staff and his fellow fighters. As a competitor, this guy leads the league in sportsmanship. Ask his peers. 🙏🏼

— Jon Anik (@Jon_Anik) January 22, 2023
UFC anchor, Jon Anik, took to Twitter to defend Hill. He did this by stating that he is judging Hill based on his behavior over the past three years. Anik emphasized Hill's sportsmanship as a competitor and pointed out that Hill leads the league in this aspect. Anik urged fans to ask Hill's peers for their opinion on his behavior.
It is important to consider that people can make mistakes and say things they don't mean, it's important to not jump to conclusions and instead look at the person's overall behavior and reputation. Hill has been known for his sportsmanship, and as a role model for aspiring fighters, it is important to give him the benefit of the doubt before forming an opinion.
Hill is pumped up
Jamahal Hill, the new UFC light heavyweight champion, delivered a powerful message during his post-fight interview at UFC 283. Hill reflected on his journey to the top and how many people had told him that it was impossible for him to succeed.
ADVERTISEMENT
Article continues below this ad
He said, "Where I came from to get to this, it's unreal. Too many people tried to tell me I couldn't do it. It was impossible. I needed to win in one round. I couldn't go five [rounds] — what the f*** you got to say now?"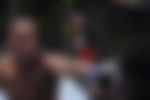 Hill's words were a powerful reminder of the importance of perseverance and determination. He faced many obstacles and doubters on his journey, but he didn't let that stop him from reaching his goals. His victory serves as a testament to the power of hard work and determination.
ADVERTISEMENT
Article continues below this ad
His words were also a strong message to anyone who may have faced similar obstacles and doubts in their own lives. Hill's victory is a reminder that with the right mindset and determination, anything is possible. He is a true inspiration to many who want to achieve great things in life.
Watch This Story – "HE BEEN WORKING WITH GLOVER & GSP" – UFC FANS REACT AS ALEX PEREIRA FAILS TO BEAT JOE ROGAN'S HARDEST KICK RECORD