Marvin Vettori Plans on Finishing Israel Adesanya at UFC 263
Published 06/03/2021, 3:55 AM EDT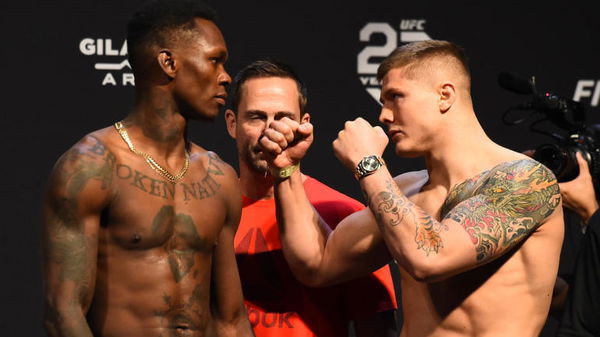 ---
---
Eleven days away from his shot at the UFC's middleweight crown, Marvin Vettori seems confident of himself. In his recent interview with Brett Okamoto, Vettori shared his expectations from the Israel Adesanya rematch.
ADVERTISEMENT
Article continues below this ad
Vettori took Adesanya to a close split decision back on UFC on Fox 29: Poirier vs. Gaethje. In the first contest, Vettori was successful in enforcing his grappling on 'The Last Stylebender' to a certain extent. He took the then contender Adesanya down twice in their first bout.
Vettori said that in their first fight, he found Adesanya to be "sweaty as hell and slippery" in the grappling exchanges. He also acknowledged that gripping Adesanya feels different, as his "skinny" frame means that there is not much to hold on to during a clinch against him.
ADVERTISEMENT
Article continues below this ad
Vettori has made it apparent that he would rely more on wrestling ability in this fight. Grappling is one of the stronger aspects of the Italian's game. He showed that in the Kevin Holland fight, where he set a middleweight record of 11 takedowns in a single fight.
Adesanya was handed his first defeat as a professional mixed martial artist by Jan Blachowicz in his last fight. For Vettori, the fight seemed to reveal that the middleweight champ's game has holes in it, holes that he plans to exploit in their upcoming duel.
"Jan Blachowicz is not considered the most skillful guy. Even though a lot of it is given by the fact that there is not much hype behind him. He is skilled, but he is not considered as the most skillful guy. And he was able to deal perfectly with Israel's jab, leg kicks," Vettori said.
Vettori said that he feels Adesanya is not at the topmost level of the sport and said, "I knew already, but it was the confirmation of the fact that this guy is good but… is no Terence Crawford of Boxing or Floyd Mayweather. He is not these guys."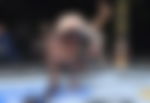 Can Marvin Vettori out-grapple Adesanya?
Israel Adesanya's head coach, Eugene Bareman, said that they will expect a better, "emotionally and mentally matured" version of Marvin Vettori in the rematch. However, he questioned whether his grappling is as good as Light heavyweight Champion Jan Blachowicz's.
Both Vettori and Adesanya have grown significantly as fighters since their first fight. Since the Adesanya fight, Vettori has amassed a five-fight win streak. Meanwhile, Adesanya is 7-1 since beating Vettori.
ADVERTISEMENT
Article continues below this ad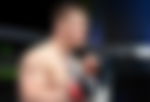 Vettori explained his path to victory in the rematch and said, "I want to finish this guy, man. I really want to finish this guy Israel, and like to leave no doubt, and I think I can. But if not, you know, he's solid. His fighting is solid. He's slippery, he's able to get away from positions. So if not, I'll just beat him every round. I can't let any round get close. I'll bring the fight, for sure."
It will be interesting to see how 'The Last Stylebender' bounces back from his first MMA loss. In front of him stands a familiar foe, who gave him a really tough competition the first time. Can Marvin Vettori's and his grappling prowess be more than what Adesanya can deal with?
ADVERTISEMENT
Article continues below this ad