MMA World Left in Shock After BJJ Ace Instructor Reveals He's About to 'Fight the Biggest Fight of My Life'
Published 01/20/2023, 5:25 PM EST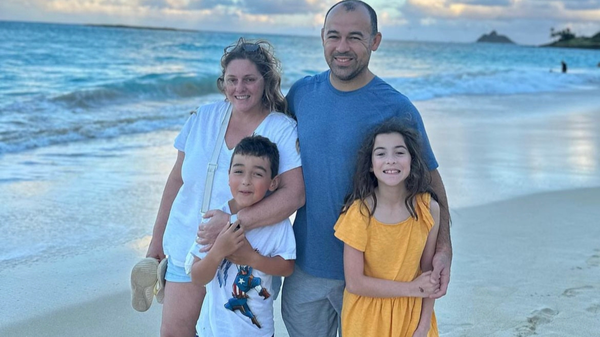 Marcelo Garcia, a beloved figure in the Brazilian Jiu-Jitsu community, is widely popular as 'Marcelinho' among the Brazilian Jiu-Jitsu community. Despite his current health challenges, Garcia's dedication to martial arts and his enduring spirit are sure to inspire others. Garcia's Instagram following receives regular updates on his progress in battling stomach cancer. Marcelo's wife, Kayla, has been an immense support system throughout his treatment and remains hopeful for his recovery. 'Marcelinho's has made a name for himself in the Brazilian Jiu-Jitsu world as one of the best grapplers in the world. His skill and dedication to the sport are undeniable, and his reputation as a champion.
He is a black belt under Master Fabio Gurgel and competes for the Alliance BJJ academy. With five world Jiu-Jitsu tournament wins and four ADCC victories, Garcia's skill, and fair play have earned him a spot on BJJHeroes' list of the top 10 best grapplers of all time.
ADVERTISEMENT
Article continues below this ad
Garcia's martial arts journey began with Karate training at a young age. He later switched to Judo, studying under Judoka Fabiano de Souza. Seeking to expand his skillset, Garcia began training in Brazilian Jiu-Jitsu. This decision proved to be a wise one, as he went on to become one of the most accomplished and beloved athletes in the sport.
Marcelo Garcia takes on Cancer
ADVERTISEMENT
Article continues below this ad
Marcelo Garcia recently shared a post on Instagram announcing that he is battling stomach cancer. In the post, he is pictured with his wife and two children, and he expresses gratitude for the support of his loved ones. He also reminds his followers to take care of their health and to listen to their bodies.
 

View this post on Instagram

 
ADVERTISEMENT
Article continues below this ad
In his post, Garcia reveals that he will begin chemotherapy for three months, followed by surgery to remove a tumor. Despite the challenges he faces, he maintains a positive and determined attitude. Moreover, he claimed that he was going to "Fight the biggest fight of my life". He asks for prayers for himself and his family and expresses appreciation for the outpouring of support he has received.
Garcia's message serves as a reminder of the importance of early detection. In addition, about the power of support and positivity in the face of adversity. As he begins his fight against cancer, he remains an inspiration to many in the Brazilian Jiu-Jitsu community and beyond.
Marcelinho Kicks Out the Negative Energy: Back when Danis got the boot
Marcelo Garcia, a famous Brazilian Jiu-Jitsu black belt, once made the decision to remove Dillon Danis from his gym. In a statement, he shared his thoughts on the importance of positive energy and the need to surround oneself with supportive individuals.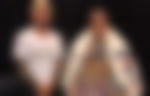 Garcia emphasized that life is a cycle of ups and downs. In addition, it's essential to surround oneself with positivity in order to receive positivity in return. He acknowledged that some people, like Danis, may not share this same mindset. Moreover, they may prioritize things like social media over building meaningful relationships.
This has led Garcia to make the difficult decision of removing Danis from his gym. He believes that this is in the best interest of the positive community he has built and wants to maintain at his gym.
Watch This Story – The Maverick and The Nightmare, foes turned business partners
Edited By: Vineet Nandwana