Nick Diaz Discloses Two Jean-Claude Van Damme Movies That Got Him into Fighting
Published 01/17/2023, 3:14 AM EST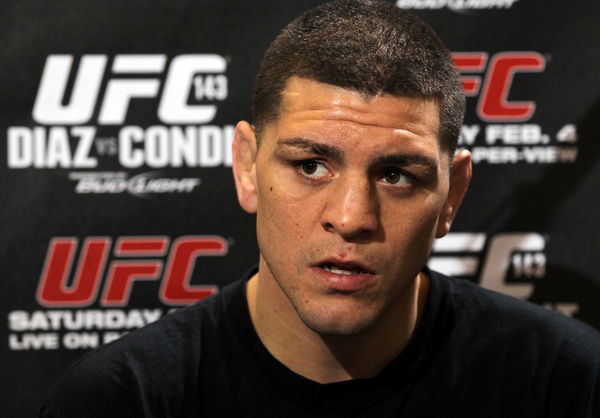 Nick Diaz is an OG UFC legend famous for his striking ability and tenacity in the octagon. With a professional record of 26-10, Diaz has proven himself as a formidable opponent in the middleweight division of the UFC. But his real claim to fame was when he held the welterweight championship title in Strikeforce. Recently, Diaz sought out Dr. Beau Hightower for some intense hammer therapy. During their conversation, the fighter revealed that his inspiration to pursue MMA came from two movies. Diaz has always been a fan of martial arts. Moreover, he was fascinated by the discipline and skill displayed by the fighters in the films. This led him to start training and eventually pursue a career in MMA.
Furthermore, not just any movies, but two movies by Jean-Claude Van Damme inspired him. Despite his hiatus from the sport, Diaz remains a beloved figure in the MMA community. Moreover, his fans eagerly await his return to the octagon.
ADVERTISEMENT
Article continues below this ad
How Nick Diaz got inspired by 'Bloodsport' and 'Kickboxer' leading to MMA stardom
Nick Diaz cites two movies as instrumental in getting him into the sport: 'Bloodsport' and 'Kickboxer'. Both films feature intense fight scenes and showcase the athleticism and skill required to excel in the sport. Diaz's interest in these films ultimately led him to pursue MMA wherein he has built a successful career and become a fan favorite.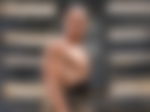 He said, "Yeah that one, that one, that one in Bloodsport yeah and kickboxer got me into fighting."
In addition to these two films, Diaz also mentioned 'True Romance' and 'Lionheart' as being among his favorite movies, showcasing his diverse tastes in movies and how media can inspire and influence people. Diaz's love for the fighting genre of movies shows the extent of the impact it had on him to pursue his career in MMA.
ADVERTISEMENT
Article continues below this ad
Tony Ferguson had the opposite effect on Diaz
UFC legend Nick Diaz is known for his no-nonsense attitude and direct approach. In addition, it seems he's not a fan of one particular lightweight superstar, Tony Ferguson. Diaz recently expressed his disdain for Ferguson's style, calling it 'obnoxious' and 'annoying'. He went on to say Ferguson's tactics are that of a "spastic type of person" and that he makes up for a lack of technique with those types of tactics.
Diaz's comments are sure to spark some controversy, as Ferguson is a highly regarded fighter and a former interim UFC lightweight champion. However, Diaz is known for his blunt honesty, and his statements shouldn't come as a surprise to anyone familiar with his reputation. He's not one to hold back when it comes to expressing his opinions.
ADVERTISEMENT
Article continues below this ad
On the UFC front, the older Diaz brother plans to return to the octagon after his loss against Robbie Lawler.
Watch This Story – Five Things You Didnt Know About Nick Diaz