"Once Again Dana Caught Lying": Fans React as NSAC's Statement Exposes UFC President Dana White Over No Official Appeal for Overturning Jon Jones' Only UFC Loss
Published 03/17/2023, 2:00 PM EDT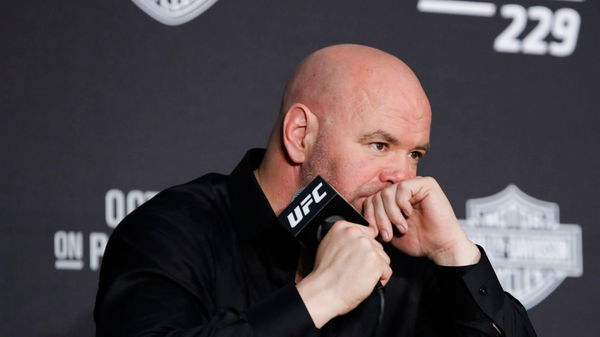 The UFC champion Jon Jones had a checkered history in the promotion from the USADA bans to claiming 'champ-champ' with his triumph over Ciryl Gane at UFC 285. In his long illustrious career and splendid resume, 'Bones' amassed multiple records and racked up impressive wins over veterans. However, his sole controversial loss against Matt Hamill in December 2009 still makes rounds on the internet and sparks interest in the squares. Further, UFC president Dana White has asserted his rally of support behind the heavyweight champion to overturn the loss for years now. Despite these claims, a recent report suggests otherwise. The revelation by the report piqued the fans' concern as they detected an inconsistency between the UFC lynchpin's words and the reality.
Notably, the Albuquerque resident faced Matt Hamill on the Ultimate Fighter Season 10 Finale fight card. While he dominated his opponent and took the fight to the ground, he threw the 12-6 elbows that cost him the fight. Also, the color commentator Joe Rogan, who has questioned the legitimacy of 12-6 elbows, informed the viewers that the American fighter's 12-6 elbows were illegal.
The referee Steve Mazzagatti initially paused the fight and deducted a point from the 35-year-old. However, later on, he waved off the fight as Hamill's eye sockets and shoulder gave him trouble.
ADVERTISEMENT
Article continues below this ad
NSAC debunks the claims of Dana White regarding Jon Jones' DQ loss
Dana White has time and time reiterated his stance to get the loss vitiated. The recent report by Blood Elbow, on the contrary, revealed an alternative reality.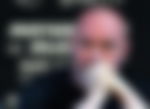 NSAC disclosed it has "no record" of such a request either by the UFC head honcho or the UFC itself. Therefore, the commission has no ground to overturn the Hamill loss.
Markedly, the 53-year-old recently also had announced to knock on the NSAC doors in the buildup to UFC 285 fight card.
How did the fans react to the revelation?
While some fans couldn't believe the report's assertion, others called the American businessperson a liar. Thus, promoting sarcastic and peculiar reactions from them. A small faction believed the DQ decision should remain untouched.
Once again Dana caught lying. What a shocker

— mmastuffs (@DrunkMcGregor1) March 16, 2023
now I just wonder how much of what Dana says is true. maybe 20% at best??

— ._. (@myoverhandleft) March 17, 2023
but Dana said they did. Dana would never lie

— AsmAnon2 (@AsmAnon2) March 16, 2023
ADVERTISEMENT
Article continues below this ad
Why would he? It's clear as day he threw illegal elbows.

— Weili (@MsWeiliZhang) March 17, 2023
ADVERTISEMENT
Article continues below this ad
What do you think of this latest report about Dana White's claims over Jon Jones' sole loss inside the UFC? Do you believe NSAC should overturn the disqualification decision these many years down the lane? Let us know in the comments below.
Watch This Story: Jon Jones UFC deal compared to Francis Ngannou and Brock Lesnar
Edited By: Vineet Nandwana