"Powerslap Is More Important Than This Event in Dana's Mind"- Fans React After Islam Slams Dana and the UFC for Lack of UFC 284 Promotion
Published 02/03/2023, 1:24 AM EST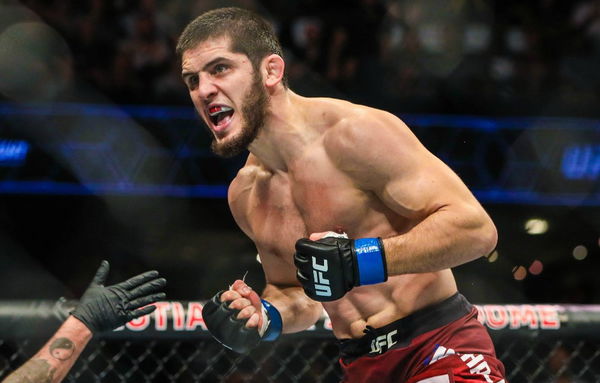 The UFC lightweight champion Islam Makhachev is preparing for a once in a lifetime fight against Alexander Volkanovski. Recently the Dagestani fighter showed how unfazed he is about the fight. He stated how the Australian crowd won't be able to help their homeboy (Volkanovski) in the fight. However, his recent statement about Dana White and UFC raises eyebrows of the whole MMA community.
UFC 284 is one of the most anticipated event ever since the announcement of the main event fight. The fight isn't only important because it will feature two of the most dominant fighters in the promotion but also because there is the number 1 pound-for-pound title on the line. The winner of the fight gets to claim himself as the best in the UFC.
However, despite the magnitude of this event, Makhachev expressed his disappointment in the lack of promotion by the UFC. Fans have echoed Makhachev's sentiment and are hoping for more attention to be given to this historic fight. The UFC 284 main event is shaping up to be a must-watch event and it's essential that the promotion live up to its hype.
Lightweight champion Islam Makhachev voices his disappointment
UFC lightweight champion is not one to shy away from a challenge. Such a daring attitude also enables the Dagestani to freely speak his mind. Even if it is against his employer and Boss
Dana White
 and the company he is working for UFC. The champion deserves to be treated and promoted as a champion. However, in a recent statement, he reveals the lack of promotion for his fights.
He said, "I see that it is not such big promotion. Dana White himself has some problems; he does not pay much attention to this fight. … In terms of pay-per-view, yes, more could have been done. I only saw Volkanovski once, in Sydney."
"A tour could be organized around the world, a conference could be held in America," he further added.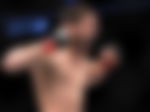 This statement from Makhachev has caused an outcry amongst fans. They have taken over social media to voice their opinion about the matter. The fans' reaction to Makhachev's statement has sparked a larger conversation about the treatment of fighters in the UFC.
ADVERTISEMENT
Article continues below this ad
The fans unleash their outcry following Makhachev statement
Fans are calling for better promotion and recognition for fighters, regardless of their popularity or status in the sport. They believe that every fighter deserves a fair shot at recognition and success and that the UFC has a responsibility to promote and showcase their talent. Moreover, some of them feel that Dana White is focusing more on Slap Fighting than UFC.
Here's what the fans had to say:
"Powerslap is more important than this event in Dana's mind"
Another fan added: "I totally agree there hasn't been any promotion. Bellator vibes"
"He's right this a huge super fight they're buggin not pushing this with the max of their ability"
A fan shares his observation: "the fact the UFC posts more about that slap bullsh*t than arguably the biggest super fight of the year shows you where Dana's priorities lie"
 

View this post on Instagram

 
One fan shared his opinion: "The UFC doesn't know how to market Dagestani fighters. If Khabib didn't have Conor he would've never reached the fame he did."
ADVERTISEMENT
Article continues below this ad
"That's because the card is terrible besides he's fight and the co main"
Another fan commented: "For real it's a champ vs champ fight. Ufc should have promote this ppv more."
A fan said: "He's too busy wiv the slap fighting rubbish"
ADVERTISEMENT
Article continues below this ad
Do you agree with Islam Makahchev and the fans? Let us know in the comments below.
WATCH THIS STORY: Conor McGregor Responds to Islam Makhachev's Win & Petr Yan Loss at UFC 280