"Quit Taking Advantage of the Good People for Your Shi*ty Pranks" – Prank on UFC's Paul Felder Goes Viral as Pros and Fans React Hilariously
Published 02/03/2023, 10:00 AM EST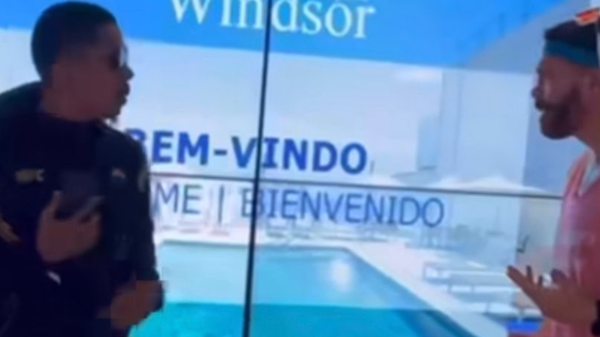 Retired UFC fighter and commentator Paul Felder was once a lightweight fighter and holds a professional record of 17-6. Recently, Felder and Rogan were talking about major changes in UFC in the latter's podcast. However, of late, a fan was riling Felder up and which turned out to be a troll. Despite this, Felder was calm and professional. Moreover, he did not let the troll get under his skin.
'The Irish Dragon's demeanor serves as a reminder that it's possible to handle difficult situations with grace and poise. Although the same emotion wasn't shared by the fans.
Fans react to the Paul Felder troll incident
ADVERTISEMENT
Article continues below this ad
During the interaction, the fan walks past Felder and tells him that 'he must want to get his a*s beat'. When Felder stops and looks at him, he further tells him to 'stick to commentating'. Although when Felder gets serious, he behaves like he was on a call. This got the fans reacting to the incident.
Here's what they had to say:
UFC welterweight fighter Philip Rowe said: "@felderpaul did he get you foreal bro?!"
A fan said: "All my homies love felder"
One fan said: "Felder in full cycling gear was ready to go"
 

View this post on Instagram

 
Another fan said: "Felder shoulda thrown a spinning elbow"
Some fans said: "Felder was about to show him why they call him Paul "The Iron Lung" Felder"
Whilst a fan said: "I think this guy does bJJ"
One fan points out that: "Not the first time Felder has been pranked"
While a fan praises Felder: "Felder is too solid to do that too, quit taking advantage of the good people for your shit*y pranks"
Felder shares a 'brutal' experience
Felder's accomplishments extend beyond the octagon and the commentary booth. He has proven that with hard work and determination, anyone can overcome adversity and achieve their goals. At the age of 37, Felder entered and completed a triathlon, despite the physical demands of his past as a professional fighter.
ADVERTISEMENT
Article continues below this ad
He said, "I've been through some brutal fist fights in my time and what my body was feeling after that first race, I just wanted to drink Coca-Cola and water and lay down."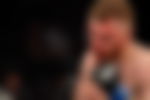 Felder's experience with the triathlon shows that he is a determined individual who is not afraid to push himself to new limits. Despite the physical toll that the race took on him, Felder did not give up. Instead, he embraced the challenge and persevered to the finish line.
ADVERTISEMENT
Article continues below this ad
Do you think the troll had a narrow escape? How would you react to this situation? Let us know in the comments below.
Watch this story: Logan Paul Signs Prime Deal with UFC, Joe Rogan Speaks Against ChatGPT, Israel Adesanya Advises MrBeast & More
Edited By: Vineet Nandwana