"This Book Will Change Your F***king Life" – Joe Rogan Once Wrote His Heart Out Praising Musashi Miyamoto & His Book
Published 11/19/2022, 11:30 AM EST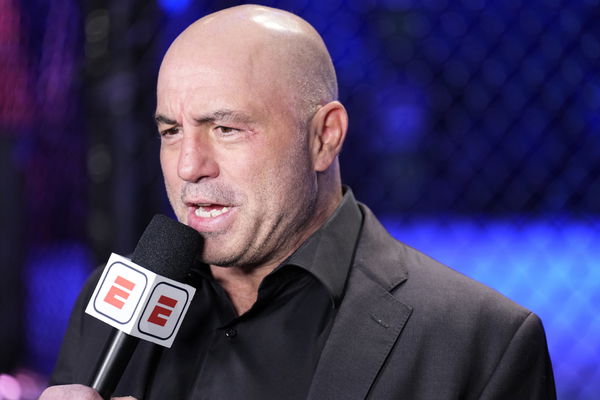 Joe Rogan comes across as a genius in his podcast, as he tackles a variety of subjects from politics and science, to nature and philosophy. The 55-year-old frequently invites notable academics to share their learnings on his accomplished platform. The Joe Rogan Experience pulls in 12 million listeners per episode, who are delighted with the content.
ADVERTISEMENT
Article continues below this ad
Most of the polymath's diverse knowledge came from books and here are some which have changed his perspective on life.
ADVERTISEMENT
Article continues below this ad
Miyamoto Musashi's influence on Joe Rogan
The JRE host claimed one particular book to have had a major influence on his life. The Book of Five Rings, by Miyamoto Musashi, had an incalculable impact on the former Fear Factor host.
He wrote, "Musashi has been a constant source of inspiration for me for most of my life. The Book Of Five Rings is, in my opinion, one of the most valuable things anyone has ever written."
 

View this post on Instagram

 
Miyamoto Musashi is a 16th-century swordsman and strategist whose teachings in life are invaluable. The Book Of Five Rings deals with the various elements of battle that align with the elements of life. Musashi preached that a man who conquers himself is ready to take on the world, should the need arise.
If you know the way broadly, you will see it in everything – Miymoto Musashi excellence in anything increases your potential in everything

— Joe Rogan (@joerogan) December 27, 2009
The author has heavily inspired Joe Rogan, who even got Musashi tatted on his arm.
Other notable books that got appreciated by the podcast host
The Veteran UFC commentator also recommended the book, Tribe, by Sebastian Junger. He wrote "This book by Sebastian Junger is f*cking epic. I can't recommend it enough"
 

View this post on Instagram

 
In this book, the author deals with the strength of a unified gang. The teachings stem from tribal communities, through understanding their history, psychology, and anthropology and applying it to the urban way of life.
The book also deals with existentialism and the purpose of life.
 

View this post on Instagram

 
ADVERTISEMENT
Article continues below this ad
The famous podcaster also wrote, "This book will change your f*cking life." and recommended, Can't hurt me, by David Goggins. This book tells the tale of a man who changed his life from being a depressed, obese youth to a strong and capable soldier in the U.S Army.
A very inspiring story for youth to get over their mental obstacles.
These are some of Joe Rogan's favorite books.
ADVERTISEMENT
Article continues below this ad
WATCH THIS STORY: Kyrie Irving vs Amazon – Joe Rogan had his say
What is your personal list of favorite books?