UFC Makes a Massive Announcement With Frank Mir's Daughter Bella, an Iowa Freshman: "She Is Making History"
Published 01/27/2023, 3:45 PM EST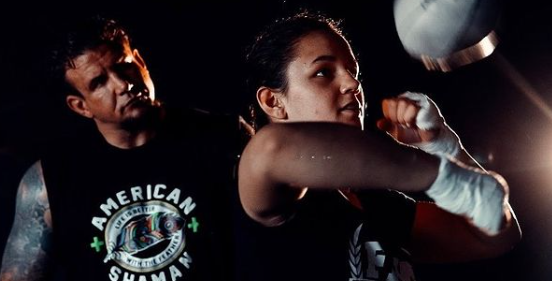 The NCAA NIL (Name, Image, and Likeness) is still a contentious topic in some states. However, UFC and Dana White are taking proactive steps to support student-athletes. Recently, they appointed Bella Mir as their first NIL ambassador. Bella Mir is a decorated wrestler, having captured four consecutive Nevada state high school wrestling titles before joining the University of Iowa's women's wrestling team.
Bella Mir made her professional debut at the age of 17. In addition, she was in the top six in the 144 lbs national division during her high school career. She was also a 2021 USA Wrestling Junior Folkstyle National Champion. Moreover, she's also a successful jiu-jitsu practitioner, winning the 2022 American National Jiu-Jitsu and 2021 International Jiu-Jitsu Con Championships.
By appointing Bella Mir as their NIL ambassador, UFC and Dana White are showing their support for student-athletes. Moreover, supporting their ability to profit from their name, image, and likeness as well. This move is a positive step towards creating a fair and equitable system for student-athletes.
ADVERTISEMENT
Article continues below this ad
Dana White on 'making history'
Dana White, president of UFC, is proud to have Bella Mir, daughter of two-time UFC heavyweight champion Frank Mir, as the first NIL ambassador for the University of Iowa. Bella, a freshman at the University, is on the women's wrestling team.
He said, "Bella was destined to become a member of the UFC family her entire life. And I'm proud that she's making history as our first NIL ambassador in one of the best programs at the University of Iowa."
Bella's impressive credentials include four state high school wrestling championships, jiu-jitsu tournament wins, and three professional MMA fights before age 19. She's a role model for young women who want to pursue their dreams in sports.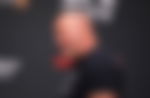 Dana White and the UFC team can't wait to see Bella's future achievements. She's sure to make history and inspire young women to follow their passions.
ADVERTISEMENT
Article continues below this ad
Bella Mir can't contain her excitement about joining White and UFC
Bella Mir is thrilled to be given the chance to represent UFC as their first NIL ambassador. She expressed her gratitude to Dana White and the entire UFC team for this opportunity.
She said, "I'm super grateful and I honestly couldn't be more thankful to Dana and UFC for giving me this opportunity. I'm going to make sure I do my best to represent UFC and show the world what I'm all about."
ADVERTISEMENT
Article continues below this ad
She is determined to make a positive impact and is honored to be given the chance to be a part of UFC's history. Bella is ready to take on this challenge and is excited to see what the future holds.
Watch This Story: From Impressive Victory to awful Twitter Trend Fire Ronda Rousey Trends on Twitter after SmackDown Botch
Edited By: Vineet Nandwana