'I'm Trying to Change my Whole Makeup'- Jon Jones
Published 06/03/2021, 5:59 AM EDT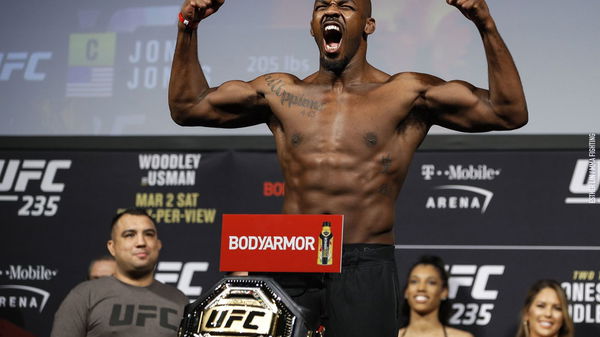 ---
---
Jon Jones's move up to the Heavyweight division of the UFC has been much anticipated. The prospect of Jon Jones competing at 265 lbs has appealed to the fans and analysts alike. Given his long reach and frame, 'Bones' is seen as a threat at heavyweight by many MMA pundits. The move up to Heavyweight for the former Light Heavyweight champ is one of the biggest steps in his career.
ADVERTISEMENT
Article continues below this ad
To gain mass and power while maintaining his endurance, Jones has altered his strength and conditioning regime significantly.
Jones is now seeking the help of Matt Wiedemer, a trainer based out in Cincinnati and has been training with Wiedemer since March. Talking to WCPO Cincinnati's Reggie Wilson, Wiedmer shared his experience of having Jones as his pupil.
ADVERTISEMENT
Article continues below this ad
Wiedmer said, "The really neat thing about him is he's got a lot of untapped potential. As decorated as he is, he's undefeated, he's been light heavyweight champion for over 10 years now, he's considered the greatest mixed martial artist in the history of the sport, and I still think there's a lot he can add to his repertoire."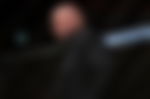 What a Heavyweight Jon Jones could look like
According to the report, Jones' focus has been on preserving his 205-pound speed in his now 250-pound frame. Jones said that they have been incorporating a lot of Over-speed treadmill work in his routine. Meanwhile, Wiedmer noted that Jones' speed has only gone up during his training at heavyweight.
Ever since his announcement of the 265-pound move, Jones has been working constantly. The initial focus of his training was to add more muscle to his frame. This saw the Light Heavyweight champ using powerlifting training heavily in his training. Jones had developed a 515 pound Box Squat back in November.
ADVERTISEMENT
Article continues below this ad
"I'm trying to change my whole makeup. There are some guys that are way bigger than me up there. I'm just constantly pushing … I have to commit my whole life to this project. I'm committed," Jones told Marc Raimondi back in December 2020.
The recent footage of training shows that Jon 'Bones' Jones is on top of things even during his brief hiatus from the sport. The real question is: When will fans see him make a return, and who will he fight next?
ADVERTISEMENT
Article continues below this ad