"Why Are You Saying All This Sh*t About Me": Former UFC Champ Quinton Jackson Recalls Confronting Joe Rogan for His "Biased" Commentary
Published 01/25/2023, 1:15 PM EST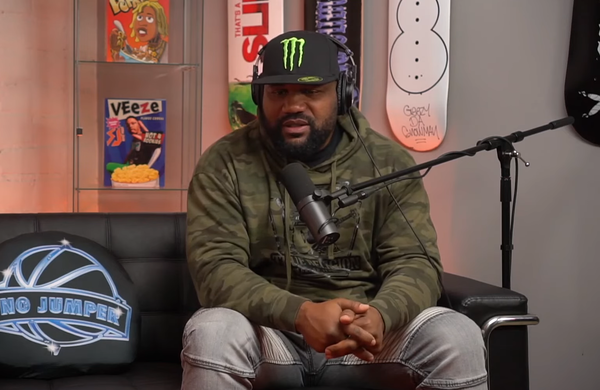 Spotify's biggest podcast, The Joe Rogan Experience, has achieved a higher pedestal than the other podcasts. Significantly, the host, Joe Rogan, engages with the guests in a lengthy conversation that brings forth different facets of the prominent guests. Surprisingly, among the short and particular list of absentees on the podcast, the name Quinton Jackson comes to mind. However, the former UFC champion recently disclosed the reason for his non-appearance on the famed podcast. And, speaking contrary to the mainstream opinion, pointed towards the UFC commentator's biases and 'sh*t' talking nature.
In a conversation with Adam, 'Rampage' talked about his MMA career, the experience of fatherhood, and the viral clip of the UFC president Dana White incident. In addition, the duo also discussed how the color commentators control the narrative.
ADVERTISEMENT
Article continues below this ad
'Rampage' steps up to Joe Rogan
On being inquired by the host about his non-appearance, the 44-year-old recollected the incident when Joe Rogan pointed out that the former Pride champion didn't throw leg kicks. Subsequently, the MMA fans picked up on the comment and bashed the fighter for not checking leg kicks.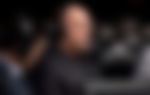 Thus, the Irvine resident told, "So I stepped to Joe [Rogan] like Joe, man. Man, why are you saying all this sh*t about me, uh, not kick, knowing how to kicking not chicken leg kicks."
Following this, Jackson had to explain his fight. Mentioning his fighting time in Japan, he specified he was checking their kicks all the time. Further, he detailed how the guys over there just kicked harder. The 37-12 record holder then continued and admitted that they both exchanged a few words.
"And, uh, I did say something kind of bad. I got tired of people constantly talking sh*t about me, " he added later on.
In like manner, the MMA fighter-turned-actor explained he watched UFC turning the volume down, due to the biased color commentary.
ADVERTISEMENT
Article continues below this ad
Rogan's biases for a certain category of fighters
To clarify, the MMA pioneer stated it would be a different fight with the volume turned down. Thus, Jackson explained color commentators started off with the radio and they would paint the picture of the fight.
Summing up, the former professional wrestler declared, "So Joe [Rogan] can, he can be kind of biased sometimes, you know, against like Jiu Jitsu guys. He loved Jiu-Jitsu guys. And sometimes, I watch the fight, I'll turn it down a little bit. Then I get different, you know, some view of the fight."
ADVERTISEMENT
Article continues below this ad
Watch This Story: Supplements that 55-year-old Joe Rogan takes to stay healthy
What do you think of these statements by former UFC champion Quinton 'Rampage' Jackson? Do you also agree with him that Joe Rogan is biased? Let us know in the comments below.
Edited By: Vineet Nandwana