"Don't Jinx Jones" – UFC Fans Shout in Unison as "Cursed" Jon Jones, Conor McGregor, Ronda Rousey, Anderson Silva & Chris Weidman Photo Goes Viral
Published 11/28/2022, 12:05 PM EST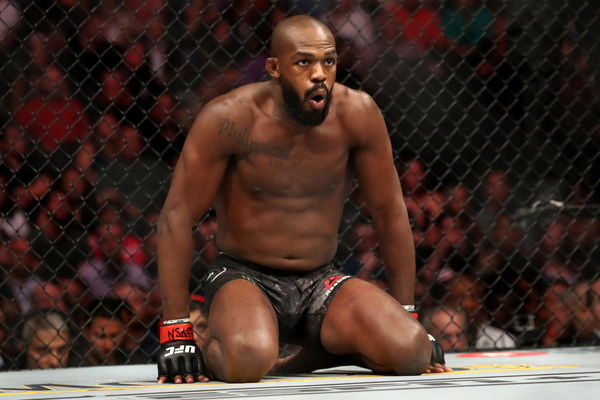 MMA might be the last place on the planet that depends on variables such as superstitions and rituals. The result inside the cage depends on the fighter's skill set and the hard work they did in the preparation for the fight. However, if one relies on a particular viral photo, former UFC champions like Conor McGregor, Anderson Silva, and Chris Weidman got cursed due to their presence in it. And a similar fate awaits Jon Jones.
Notably, the photo is stacked with the former UFC champions of their respective divisions- Conor McGregor, Anderson Silva, Chris Weidman, and Jon Jones. Also, the fans could spot the former UFC bantamweight champion, Ronda Rousey, behind the four.
ADVERTISEMENT
Article continues below this ad
How did the fans react to the 'cursed' photo?
While Conor McGregor, Chris Weidman, and Anderson Silva met with the same fate, i.e., sustaining a horrible leg injury, on another hand, Jon Jones broke his toe and still won his fight.
 

View this post on Instagram

 
One user commented, "I hope not but if Jon jones breaks his legs fighting against Francis, that would be f**kinh insane"
A fan wrote, "Jon is next when he steps in there with Francis Ngannou"
Another user declared, "Dont jinx Jones"
An MMA fan predicted the outcome of Jones' comeback fight. Thus, they wrote, "Jones vs Ngannou I can see the snap"
A comment read, "The Jones curse is real"
Somebody announced, "Jones return fight will end the same way"
Another comment read, "Lol are Ronda and Bones next?!"
Another user stated, "Only USADA breaks Jones' legs."
Watch This Story: 5 biggest fight purses of Jon Jones in UFC 
Lastly, a fan dismissed the curse speculations and argued, "His nickname is literally bones, it can't be"
Jon Jones and other UFC fighters' fate with leg injuries
While the former lightweight champion was fortunate enough to not break his leg, the other three notable fighters didn't share the same luck.
ADVERTISEMENT
Article continues below this ad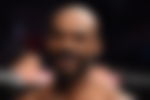 Notably, 'The Irishman' became the latest victim of the curse when he snapped his leg during a fight at UFC 264. Similarly, 'Spider' had his luck run dry when he checked his leg kick at UFC 168 against Chris Weidman in their highly anticipated rematch.
Weidman himself suffered a horrible leg injury when he faced Uriah Hall at UFC 261. However, 'Rowdy' turned out to be the sole exception, as the Judoka retired without sustaining a leg injury.
ADVERTISEMENT
Article continues below this ad
What do you think of this 'cursed' photo? Do you also think that 'Bones' will fall victim to this 'curse'? Let us know in the comments below.
Edited By: Vineet Nandwana