"He Hits Like a Truck" – Dana White Names the Most Dangerous Match-up for Khabib Nurmagomedov
Published 09/18/2020, 3:38 PM EDT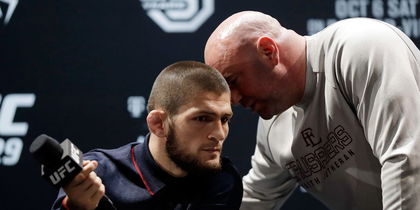 ---
---
Justin Gaethje and Khabib Nurmagomedov will square off at UFC 254 in the main event. A hard-hitting knockout artist, Gaethje has often been pegged as the nemesis for the undefeated lightweight champion. UFC President Dana White also nominated Gaethje as the fighter who can give Khabib the most trouble inside the Octagon.
ADVERTISEMENT
Article continues below this ad
Before Gaethje, Tony Ferguson was often the fighter that everyone believed would give the Russian a tough time in the Octagon. However, blame it on his ill-luck or his own decision to cut weight twice before the Justin Gaethje fight, 'El Cucuy' has now given that position to 'The Highlight'.
When Justin Gaethje came to the UFC, he was billed as a knockout artist with dynamite in his gloves. However, his journey in the promotion has been that of a progression and growth. Fighting against quality competition, Gaethje has shown that he is very much capable of evolving.
ADVERTISEMENT
Article continues below this ad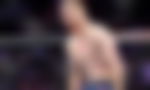 It is his calculated approach to take risks coupled with his less utilized wrestling that makes him kryptonite for Khabib.
"The reality is – Gaethje's MMA wrestling is on point. His MMA wrestling is solid. He hits like a truck. He can knock you out with either hand. And then you got Khabib, who is undefeated," Dana White said while talking to BT Sport.
Dana White believes Conor McGregor did an impressive job against Khabib Nurmagomedov
ADVERTISEMENT
Article continues below this ad
Any conversation between Khabib and his past opponents is hardly complete without mentioning Conor McGregor. The Irish MMA superstar lost his fight against the Russian via a fourth-round submission back in 2018. Nowhere in the fight did it seem that McGregor was in the driving seat. However, White still looks back at that performance and labels it as impressive.
White added, "I think because Conor is such a huge superstar and because Conor talks so much, people don't actually give Conor that much credit that he deserves for how good and how tough he really is. If you look at the fight between him and Khabib, impressive…Again, stylistically, if you look at a guy like Gaethje, he is the most dangerous type of fighter for Khabib."
ADVERTISEMENT
Article continues below this ad
Gaethje will have the opportunity that 28 before have had, but couldn't get the job done. The human highlight reel will eye an upset in what can be the biggest night of his career.