How Can Michael Chandler Beat Khabib Nurmagomedov?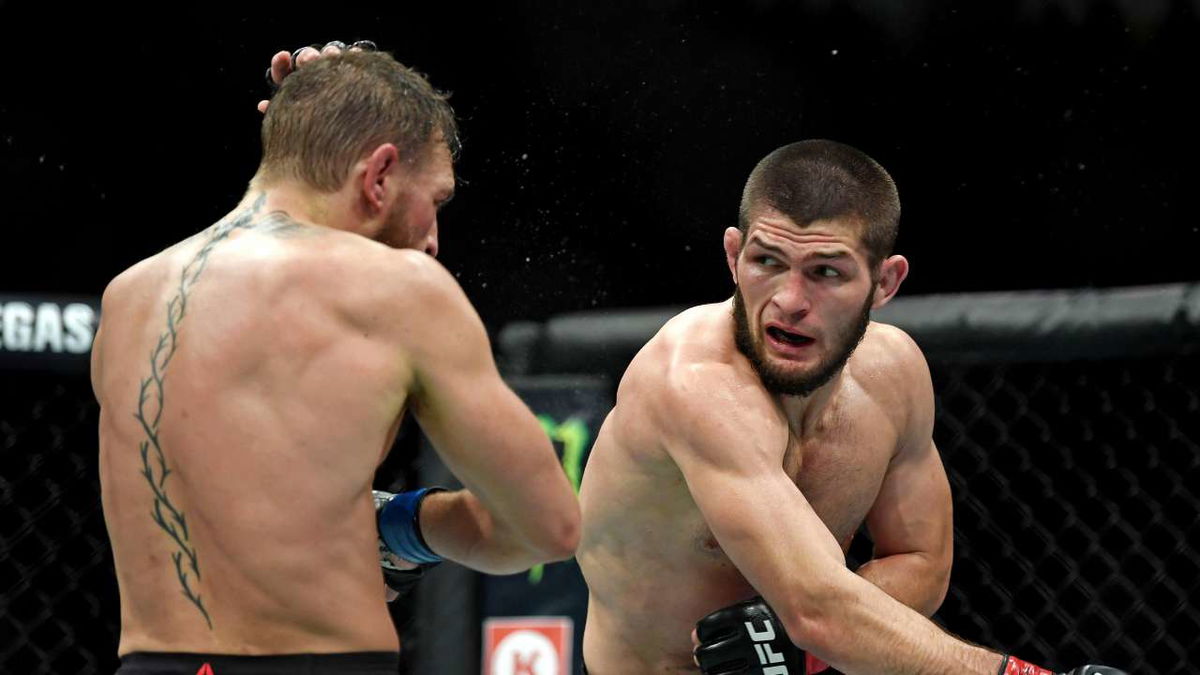 Michael Chandler is one of the biggest free-agent signings for the UFC in recent times. The promotion has also put him in a position that he may end up fighting for the belt in his UFC debut. Consequently, we take a look at how the former Bellator champion can become the first fighter to defeat Khabib Nurmagomedov.
Chandler is a well-rounded fighter. He has a good mix of offensive wrestling to go along with his striking prowess. Moreover, he has the experience under his belt of fighting top-tier competition for a significant time.
Regardless, Khabib Nurmagomedov brings with himself a unique challenge that twenty-eight others have failed to overcome.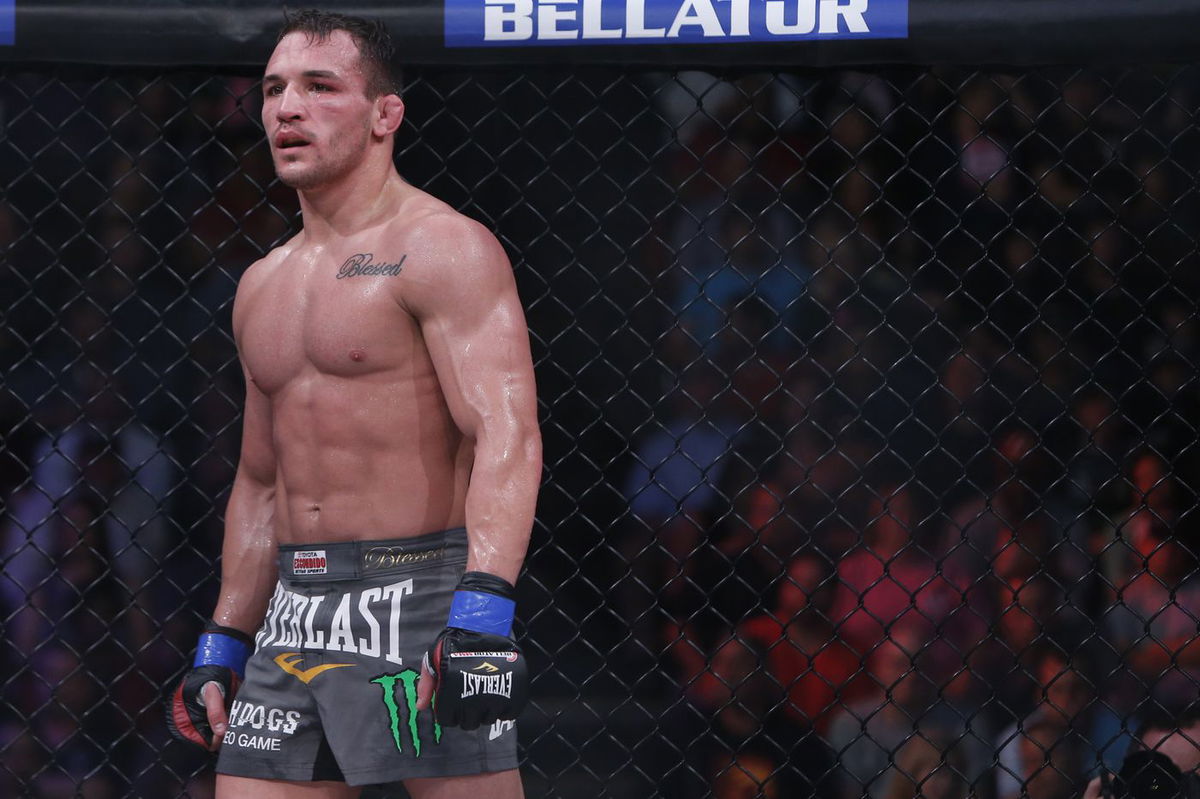 On an Instagram Live Q&A session yesterday, Chandler seemed confident about his chances against the Russian champion. He justified his confidence with the argument that Khabib had never faced a top-tier wrestler in his career.
This argument of Chandler is not new. When Khabib faced Al Iaquinta in April 2018, the fight went on for the entirety of the five rounds despite Iaquinta taking the fight on very short notice.
Fans of the sport wondered how Khabib would fare against a more refined wrestler who also presents a threat with his striking. It is due to the aforementioned reasons that Justin Gaethje is considered the toughest challenge of Khabib's professional career.
ALSO READ- "He's Never Fought a Division-1 Wrestler- Michael Chandler Shares Blueprint to Beat Khabib Nurmagomedov
Michael Chandler has to avoid the fence if he plans to defeat Khabib Nurmagomedov
Time and again Khabib Nurmagomedov has proved that once he gets his opponent against the fence, there is no way that they can get escape his grip. He manages to pile up significant damage, while he simultaneously looks for submissions.
If Chandler wants a fighting chance against Khabib, he has to keep the fight on the feet. He doesn't have the craftiness of someone like Tony Ferguson who can scramble his way out of almost anything.
The three-time Bellator champ won't mind going to the ground. However, he has to avoid getting backed up against the fence.
That is where Khabib does most of his damage. Anywhere apart from there and Chandler may earn himself a fighting chance. If he somehow manages to stuff the takedown altogether, it would be the best-case scenario for him.
This doesn't mean that Khabib is a slouch on the stand-up. What the tape has shown us so far is that there are minuscule holes in Khabib's ground game. Therefore, Chandler will have to take that out of the equation is he ever wants to be the one to end Khabib's undefeated run.
Continue the conversation on the app, join other MMA fans on MMA Fans App