"It Was All a Cover Up" – Conor McGregor Makes a Bizarre Claim About Khabib Nurmagomedov
Published 06/25/2020, 8:37 AM EDT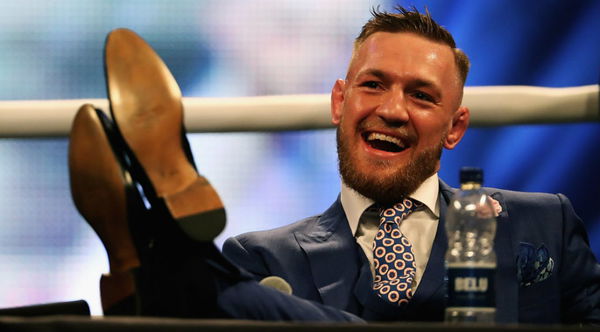 For the past couple of weeks, Abdulmanap Nurmagomedov has been fighting for his life. To his luck, his son Khabib Nurmagomedov has been with him throughout the journey. While many people would praise such a bond between a father and his son, Conor McGregor is having none of it. The Irishman had a shocking response to the whole situation.
ADVERTISEMENT
Article continues below this ad
Soon after Khabib pulled out of UFC 249 due to travel restrictions, news broke out that his father was suffering from pneumonia-like symptoms. Upon further testing, it was revealed that the Dagestan native was suffering from the coronavirus. The disease ravaged the 57-year-old's health.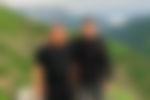 ADVERTISEMENT
Article continues below this ad
Following the announcement, Abdulmanap underwent heart surgery. And was kept in a medically induced coma. As of now, he is out of the coma but not out of danger.
"Now father's condition is still serious. He is in intensive care. The coronavirus is gone, but the infection has left consequences on the kidneys and on the heart. Now virus gone," Khabib told Channel One.
Conor McGregor believes that it was a cover-up
McGregor and Khabib share a rivalry that dates back to 2018. The duo found themselves in an altercation outside the cage, which added fuel to the fire. In October of the same year, Khabib successfully defended his lightweight title against the Irishman.
Since then, Conor tried everything in his power to get a rematch. But Khabib believes that he has nothing left to prove against McGregor. Even his manager said that Conor will have to get down on his knees and beg for a second match.
Seemingly frustrated with the UFC, the 'Notorious' announced his retirement.
While Conor may have retired from active competition, he has certainly not backed down from social media. It seems like he hasn't let go of his ill-feelings towards Khabib. In a recent comment, he claimed that Khabib used his father as an excuse to conceal his inactivity and pull-outs.
"I figured it was all just a cover up about Abdulmanap. A cover up to hide the lack of activity and the pulling out of fights and running away. Good luck but remember – Allah sees all!"
Conor McGregor has claimed Khabib Nurmagomedov's father's battle with COVID-19 was a "coverup" to hide his "lack of activity" and "pulling out of fights."

I'm lost for words. I truly am.

What's your thoughts on this latest jibe in the pair's never-ending feud? #UFC pic.twitter.com/BrDHrqZtaV

— Chisanga Malata (@Chisanga_Malata) June 24, 2020
ADVERTISEMENT
Article continues below this ad
What is Conor trying to do?
Although Conor has asserted that he has retired, very few people believe him. Why? Well, this is not the first time that he has used the retirement card. The Irish sensation has retired three times in the last four years.
ADVERTISEMENT
Article continues below this ad
Conor might be trying to stir things up between him and Khabib. This way he can stay relevant in MMA and perhaps even fight for the title upon his return.
What are your thoughts on Conor McGregor's comment?