"It Was Just Too Much" – Henry Cejudo Opens up on His Recent Breakup
Published 09/16/2020, 2:31 PM EDT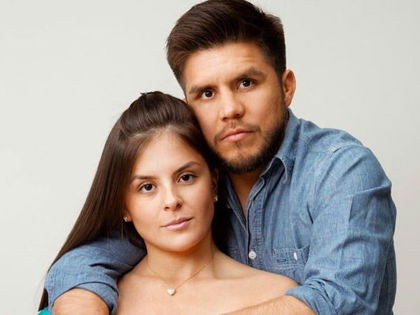 ---
---
When Henry Cejudo retired earlier this year, he'd hoped of settling down and starting a family with his girlfriend. However, just has been the case for most of us, this year didn't turn out according to plan. The now single Cejudo has opened up on how his relationship came to an end.
ADVERTISEMENT
Article continues below this ad
Cejudo started posting a lot of pictures with his girlfriend, Amanda Dallago Cheves, from the earlier part of this year. Meanwhile, Cejudo was a regular guest on the latter's social media since the latter part of the last year.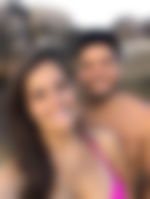 ADVERTISEMENT
Article continues below this ad
A traditionalist, Cejudo had talked about how marriages should be for the long run. Consequently, when he was open about what's going on in his personal life, fans expected things to last long. However, to their dismay, it didn't, and instead, Cejudo is back to being a bachelor.
"Triple C" confirmed everything when he tweeted that the most eligible bachelor in town is back. Speaking on The Schmozone Podcast, Cejudo seemed candid when he talked about how he felt about the split.
"That's life though. You know sometimes we picture things in our heads, sometimes that's just life. It was just too much for me. I probably enjoy my freedom more than anything. I just got to the point where it's just like every bad relationship," he said.
Henry Cejudo hints at a loss of respect that led to the end of his relationship
Most of the time in front of the camera, Cejudo is engaged in his cringe antics. However, he has no issues switching it off as and when he wants. Cejudo added that he is a very easy going and a jovial individual. By being in the relationship, he felt that he was losing a part of his identity.
ADVERTISEMENT
Article continues below this ad
"People start talking bad about each other and disrespecting each other. It just wasn't cool," Cejudo said.
"I'm a very peaceful guy. I'm a very happy person. Those who do know me will tell you. I felt like I was losing a part of me. I just didn't like the way I was feeling so I had to exit out. Little things turn into big things and once you lose respect, everything goes out the window, to say the least," he added.
ADVERTISEMENT
Article continues below this ad
While he may not be where he wants in his personal life, Cejudo is still doing good overall. He is enjoying his post-retirement life as well as he can. Meanwhile, he has also kept the door open for his return. Time and again he has reiterated that he is willing to come out of retirement for fighting Alexander Volkanovski for the featherweight title.