Khabib Nurmagomedov's Teammate Zubaira Tukhugov Misses Weight for UFC 253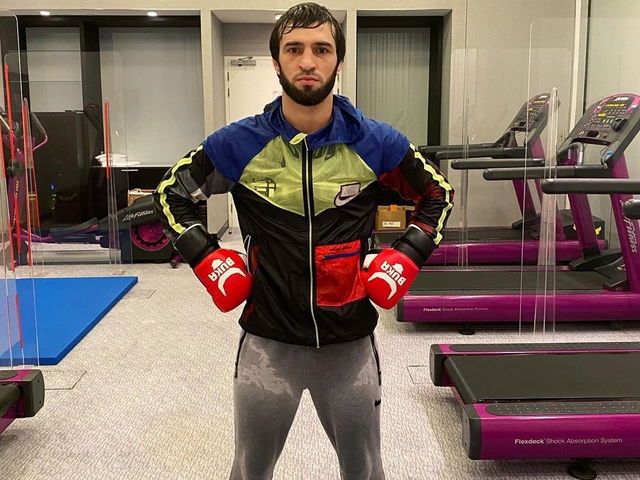 Zubaira Tukhugov is set to face Hakeem Dawodu this weekend at UFC 253. However, a teammate of UFC lightweight champ Khabib Nurmagomedov, Zubaira came in over the weight limit of a non-title featherweight fight. The UFC has not yet given any confirmation on the status of the fight.
Zubaira weighed in four pounds over the non-title fight featherweight limit of 146 pounds. On the other hand, Dawodu weighed in at 145 pounds. Apart from Tukhugov, late replacement L'udovit Klein also weighed in at 150 pounds for his featherweight fight against Shane Young.
Barring any medical hurdles, they will most likely step inside the Octagon this weekend. In all likelihood, they will end up forfeiting a portion of their purse to their respective opponents.
Zubaira Tukhugov feels it's different fighting without Khabib Nurmagomedov's father
The MMA community mourned the loss of the father of Khabib Nurmagomedov, Abdulmanap Nurmagoemdov, earlier this year. A highly acclaimed coach, Abdulmanap had played a pivotal role in the development of fighters from in and around Dagestan. Therefore, his absence is something that Zubaira can't overlook.
"Yes, this is different," Tukhugov said at UFC 253 media day. "Abdulmanap, he's close with me, he helps me, I feel better. He's now not here, it's very sad. It's not good. We need to keep going."
Zubaira Tukhugov caught the attention of the MMA media at UFC 229 post-fight melee. People began referring to him as the fighter in Khabib's corner who punched Conor McGregor during the brawl. Due to his involvement in the brawl, the Nevada State Athletic Commission handed him a ban of one year.
While talking to RT Sport, Zubaira had also brought up the role of Abdulmanap in his successful weight last year. Looking at how his weight cut turned out, it seems that he could've used some help from the veteran coach had he been around.
"When I was getting nervous about my weight cut he came to me and encouraged me. I'm having problems now and I think: 'If Abdulmanap was here, I'd give him all my trust and cut weight easily.' But, what can you do? That's life. One day you're here, the next day you're gone. He's no longer with us, sadly," Zubaira told RT Sport.
While he can't change anything about his weight now, he will still look to go inside the Octagon and dominate his opponent. A solid performance could open the door for him into the top 15 of the division.
Continue the conversation on the app, join other MMA fans on MMA Fans App